Class 1
Claire Howatson (chowatson) on: Class 1
During this term Class 1 have been exploring recycled materials. We created a turtle using a box for the body, several tubes for the legs and added to it with plastic we found on our community walks. For Science Week we created silver rockets, moon rocks and planets, it was lots of fun. We have also been to the Space Centre which has been really exciting; looking at the lights, relaxing in the ball pool and exploring the big slide.
Our group story this term has been "Row, Row, Row Your Boat'. Class 1 were already a big fan of this nursery rhyme, and now we have enjoyed exploring the story. We made a wonderful display for the story using our artistic skills and have displayed it in our classroom. We have loved looking at books and listening to stories and are learning to carefully turn the pages
Class 1's theme for this term is pirates; creating gold coins, treasure maps, digging for treasure in the sand pit, looking at jewellery, trying on pirate fancy dress outfits and lots of painting for another big display. We have been working really hard!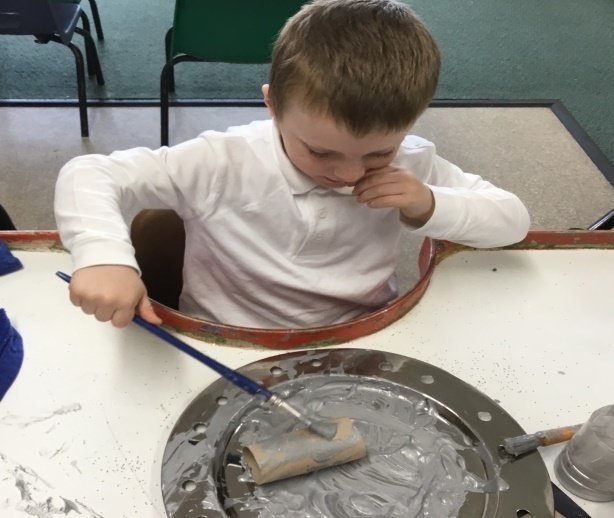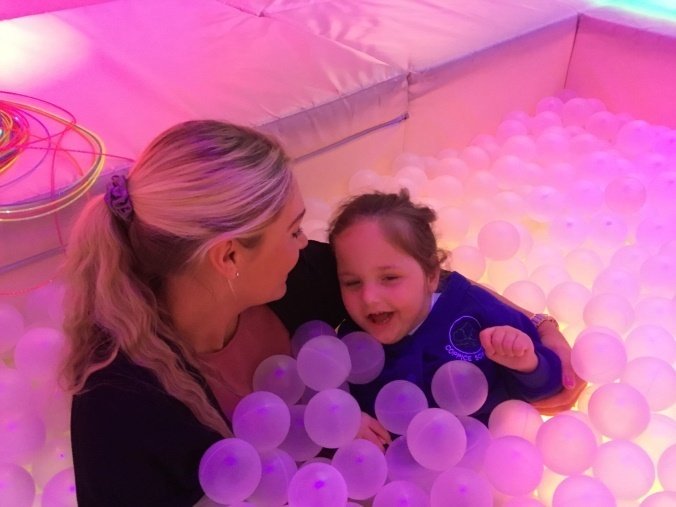 ---