Class 1
Sian Peel (speel) on: Class 1
We have loved seeing the children in Class 1 return to school gradually over the last couple of weeks. We missed them all during the Summer term and holidays. They have all grown so much and are keen to show us new things that they have learned since we saw them last.
We have already started some of our Topic activities which this term are based on Seasons and Celebrations. Our classroom and outdoor area are looking wonderful with all the decorations we have put up already. We are going to be learning about Summer and birthday celebrations in September and move on to looking at all the things connected with Autumn in October – Harvest, Autumn leaves, etc.
The children have already been painting to make birthday cakes for our Artist wall and we have decorated plastic bottles to make spinners and windmills which are hanging up in our outdoor area along with the bunting – we are really getting ready for some celebrations this half term!
---
Sian Peel (speel) on: Class 1
We have had another very busy half term in Class 1. We continued to learn about different animals and their homes. We have been exploring the jungle to see which animals live there and then we also looked at animals that live in the Savannah and finally some underwater exploration to find animals that live in the sea! We have had some fantastic songs and stories to help us learn about these different animals and places. One of our favourites was 'Down in the Jungle' which we listened to on Youtube as well as using the story sack so we could have masks and soft toys as well. We have also enjoyed the 'Elmer the Elephant' story and we were busy making lots of different coloured and textured art work to make a big Elmer for a display.
We were also really excited about our special delivery in March! On Tuesday 10th March our 9 little eggs arrived in an incubator. We all had a good look at them but they weren't really very exciting until the following day when we could hear some cheeping if we were quiet and one of the eggs had a little crack in the shell. This one hatched at lunchtime and was very tired. The next day we had 5 more chicks, some brown ones and a black one. The last 2 hatched over the weekend and by Monday they were all running round in the new larger living space. We were able to stroke them very gently and watch them close up. The children were fascinated and it was amazing experience adding greatly to our learning about different animals.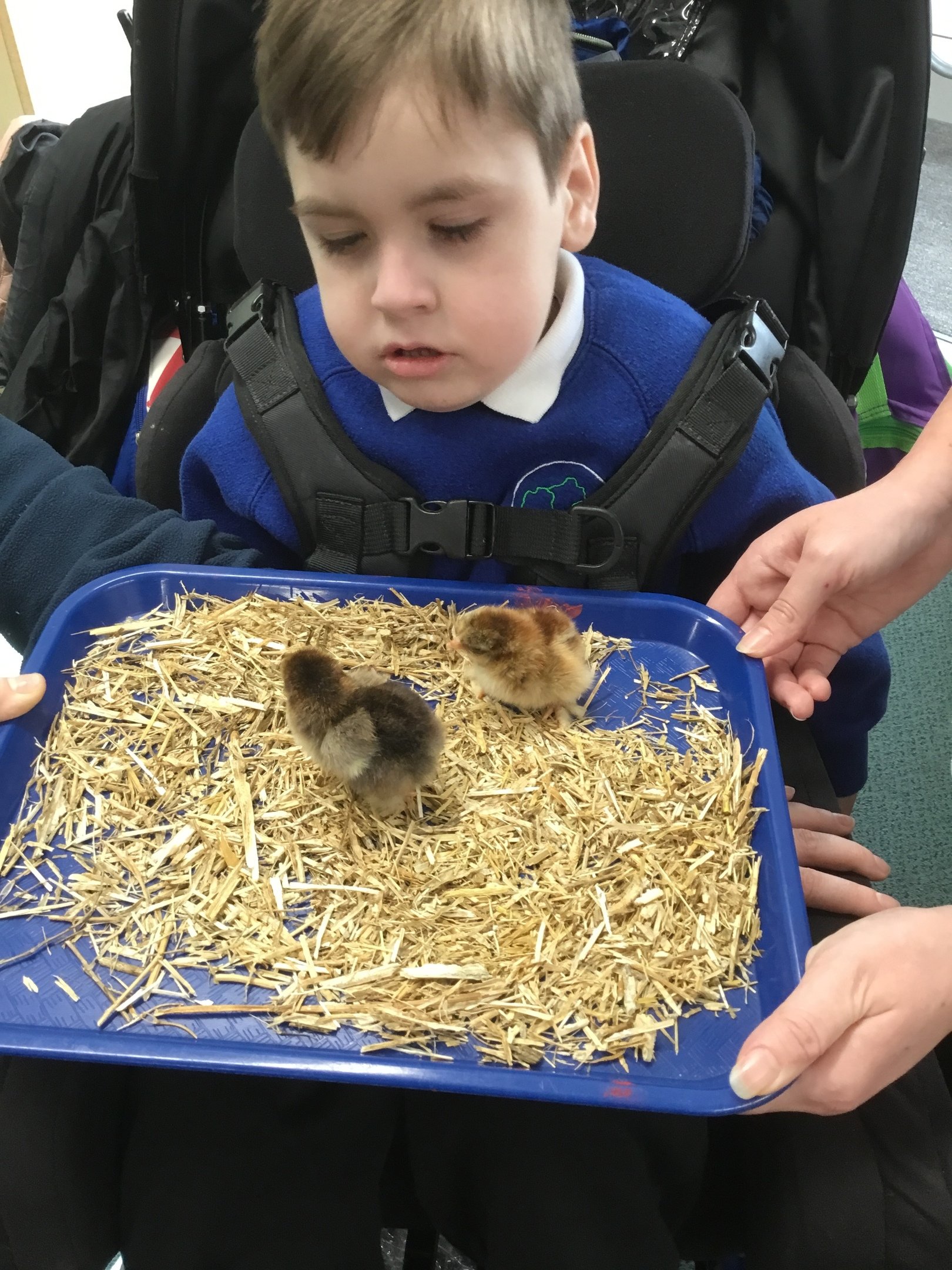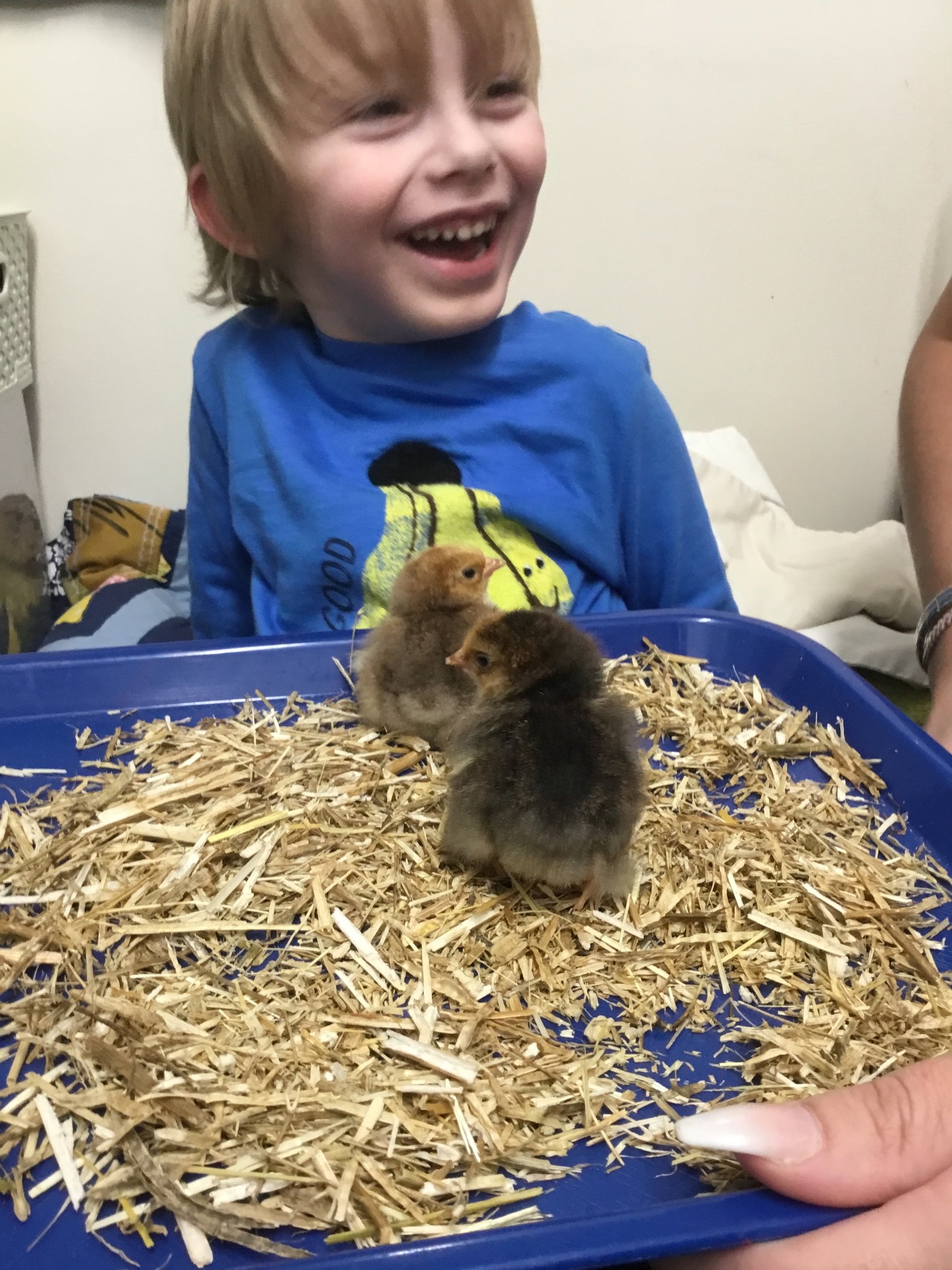 ---
Sian Peel (speel) on: Class 1
Happy New Year to all the children and families in Class 1. We have had a busy start to the New Year! Our class topic this term is 'Animals and their homes' within the whole school topic of 'Big, Wide World'. We have started the term learning about Polar animals and their cold, icy environment. The children have enjoyed exploring our cardboard igloo along with coloured ice blocks. Fantastic music sessions with Aisling, our music therapist are exciting each week. Each of us have the opportunity to play along with a range of different songs and instruments. This week we have used our baking session to explore and experience Chinese food in preparation for Chinese New Year. We handled chopsticks, experienced noodles along with prawn crackers and looked at the amazing costumes which included a dragon mask. It was a fabulous afternoon! We are all working hard on the school production and look forward to you joining us to watch the performance.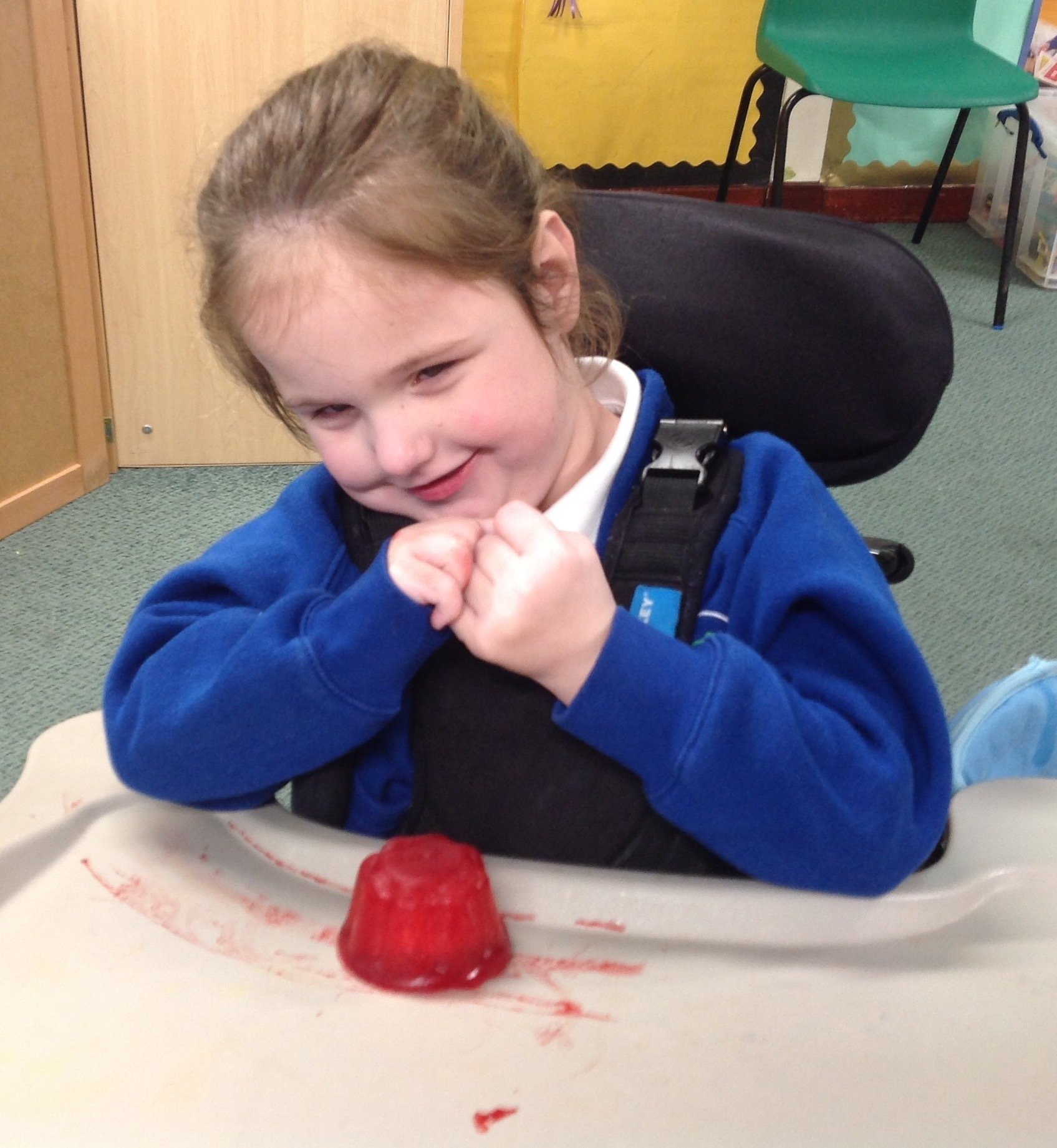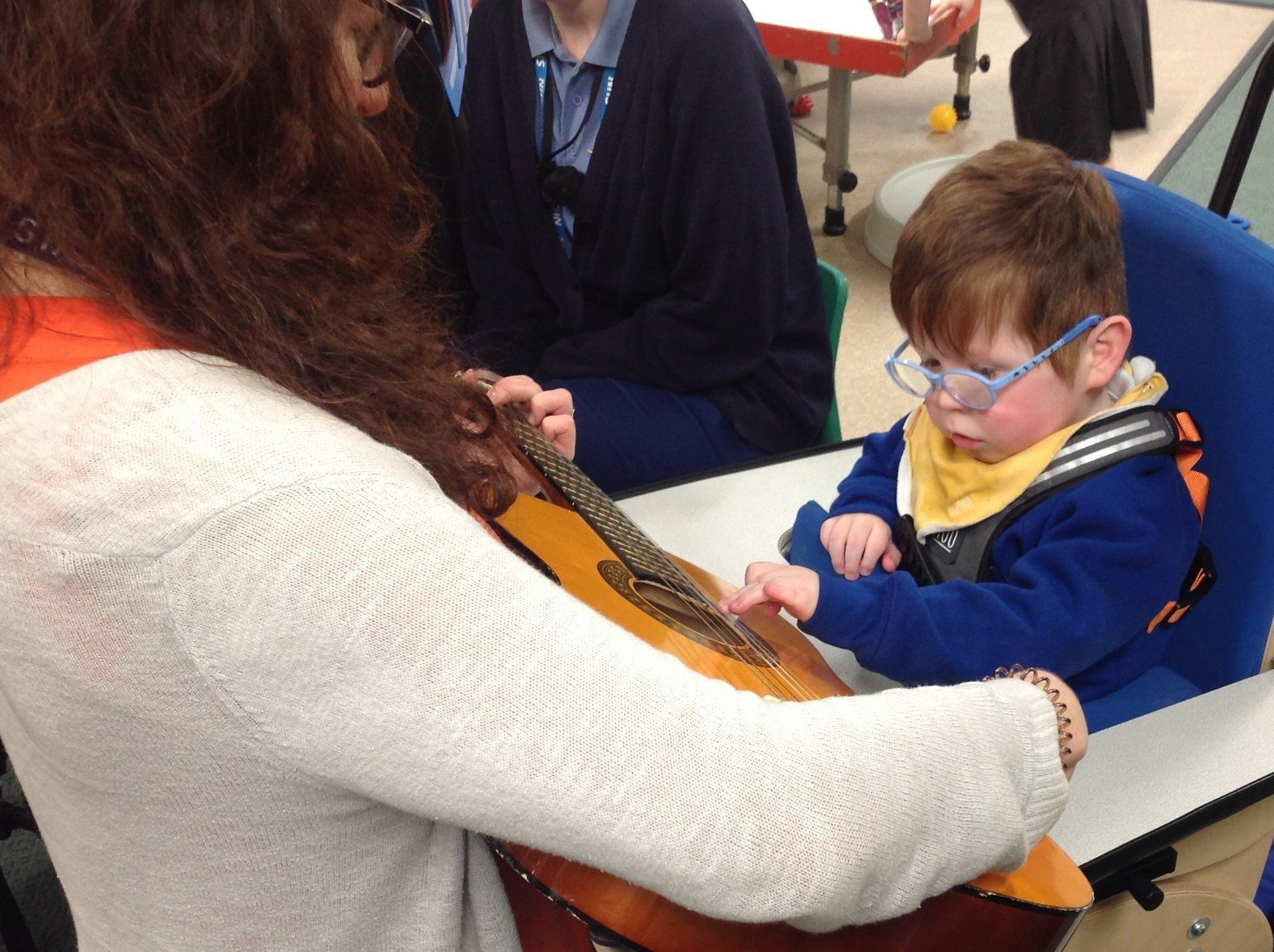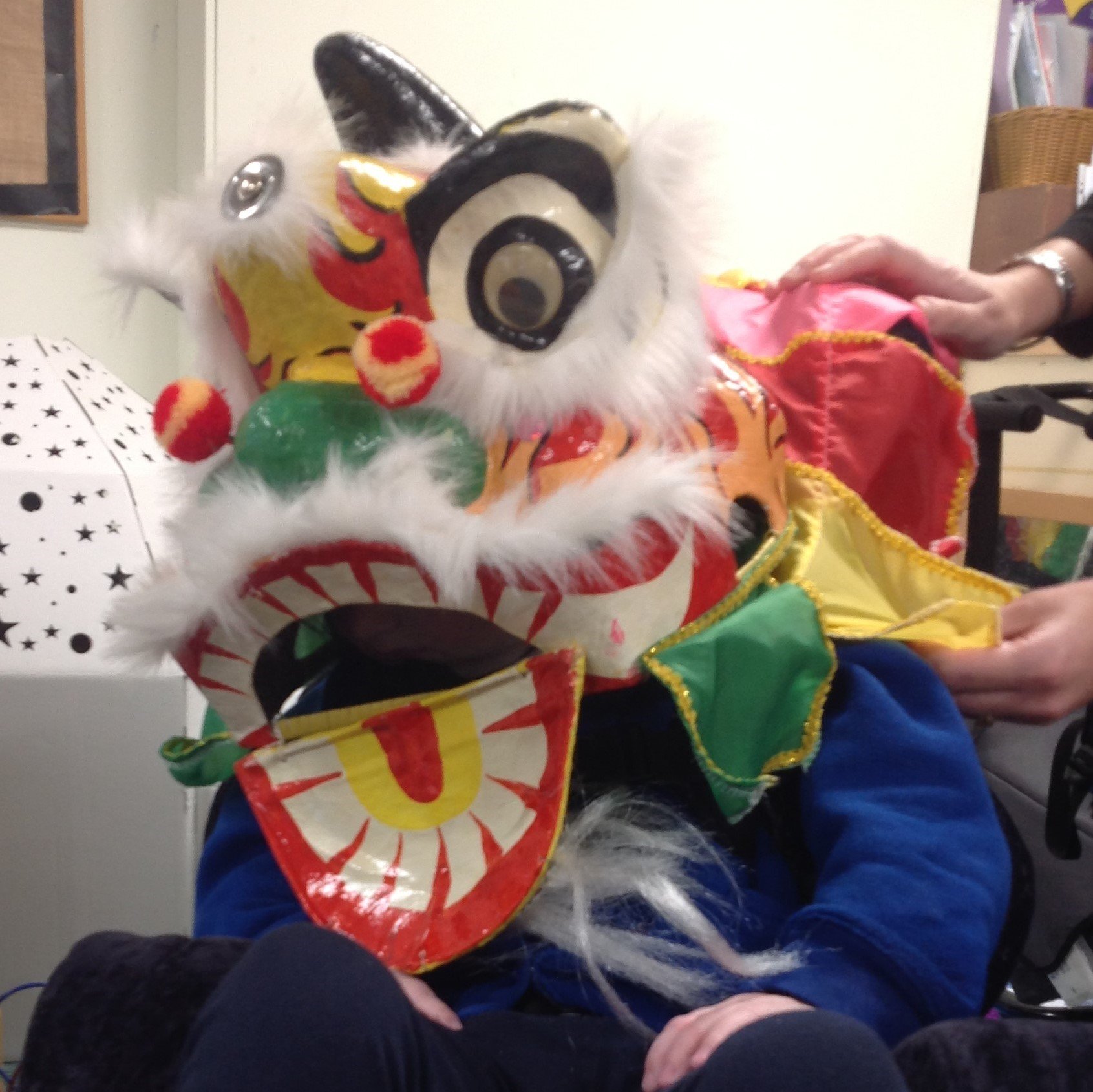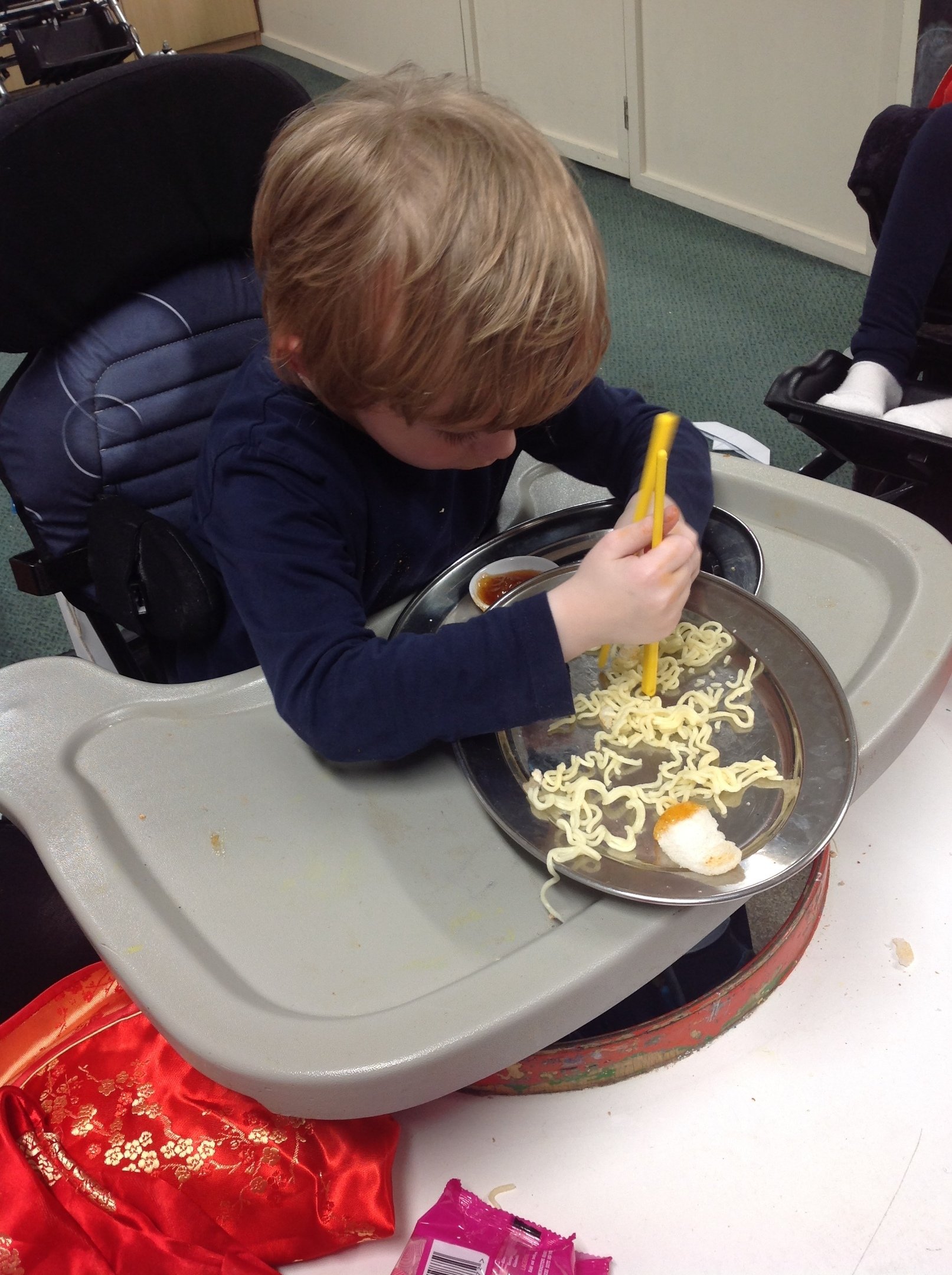 ---
Welcome back
Sian Peel (speel) on: Welcome back
Firstly we would like to welcome back to school, all the children in Class 1, along with new pupils and a new member of staff. This term our topic is 'Music Moasic', and we have been listening to a variety of music, from 'Classical' to 'Rock and Roll'. We have discovered we can move our bodies to the beat. As a class we have listened to lots of sensory stories and rhymes, our favourites being 'Dear Zoo' and 'Hickory Dickory Dock'. We particularly enjoyed listening to the animal sounds and bell chimes. Sensory and messy play has also proven to be popular, exploring a variety of different textures and smells. 'We are all Artists' in Class 1. We have created our own picture frames and look forward to our work being displayed. The winner of a new resource is ....... 'a giant cardboard box'. All the children have loved exploring the twinkling lights and material.
We are looking forward to next term to find out what more we can learn and discover.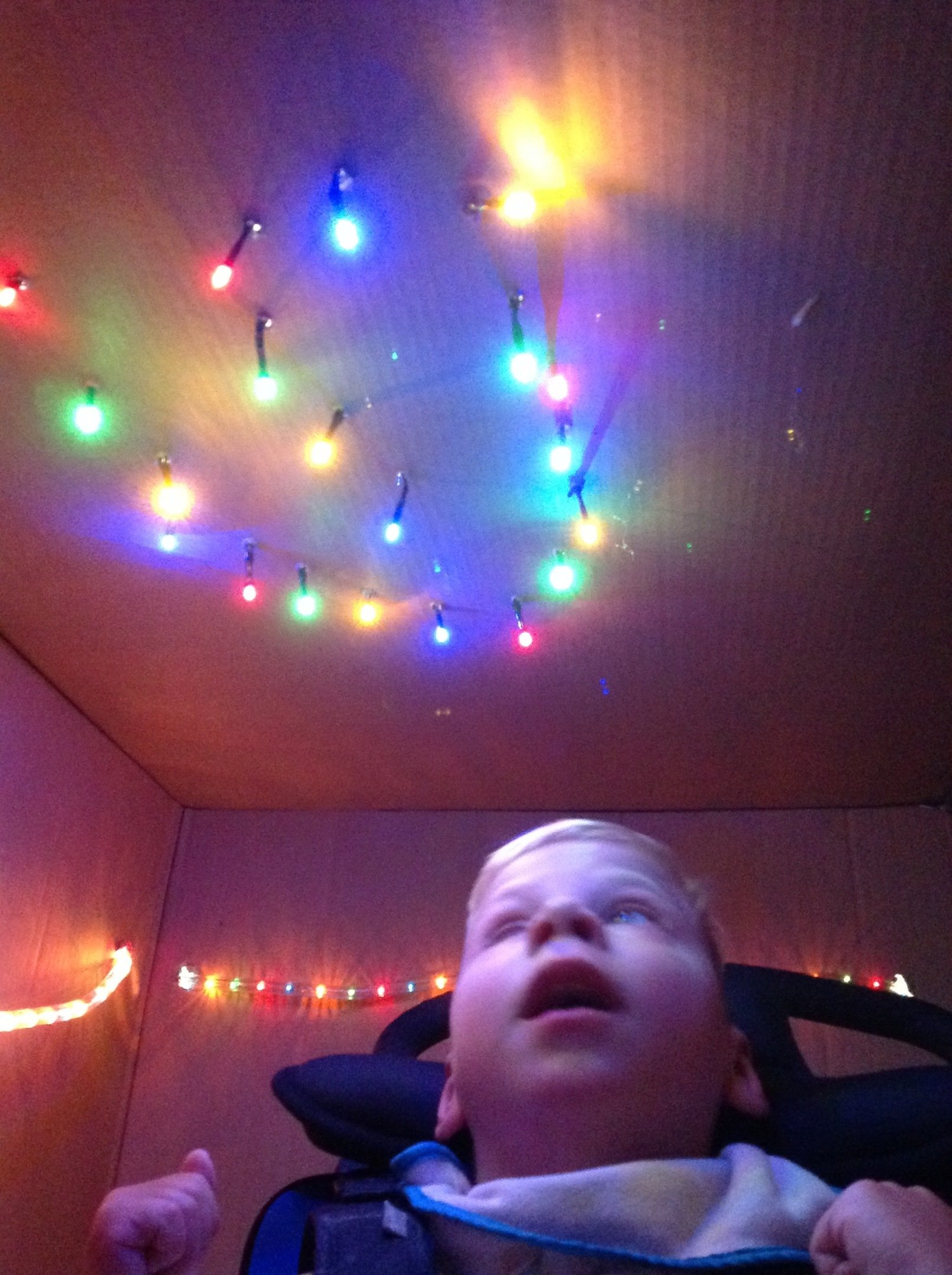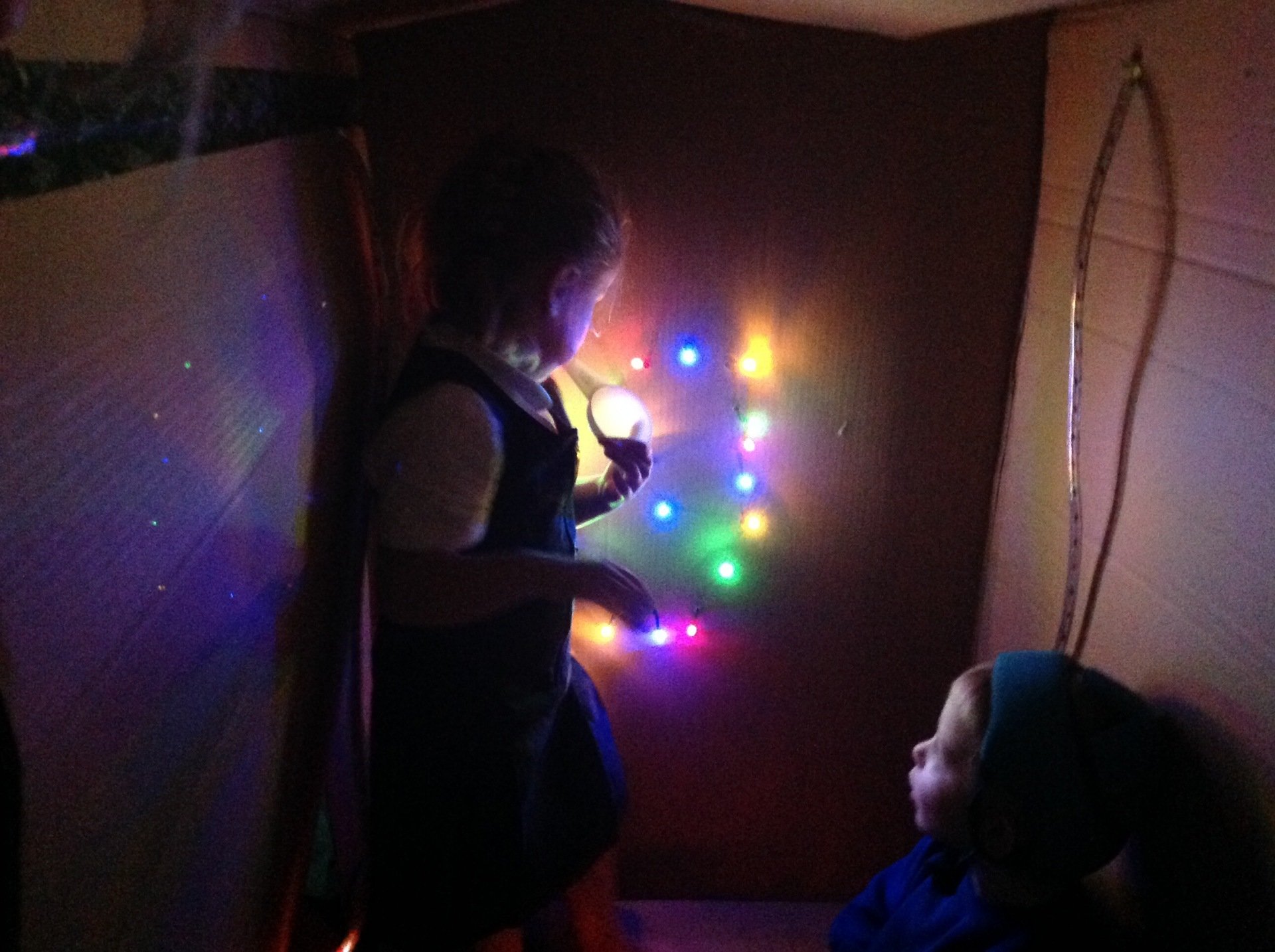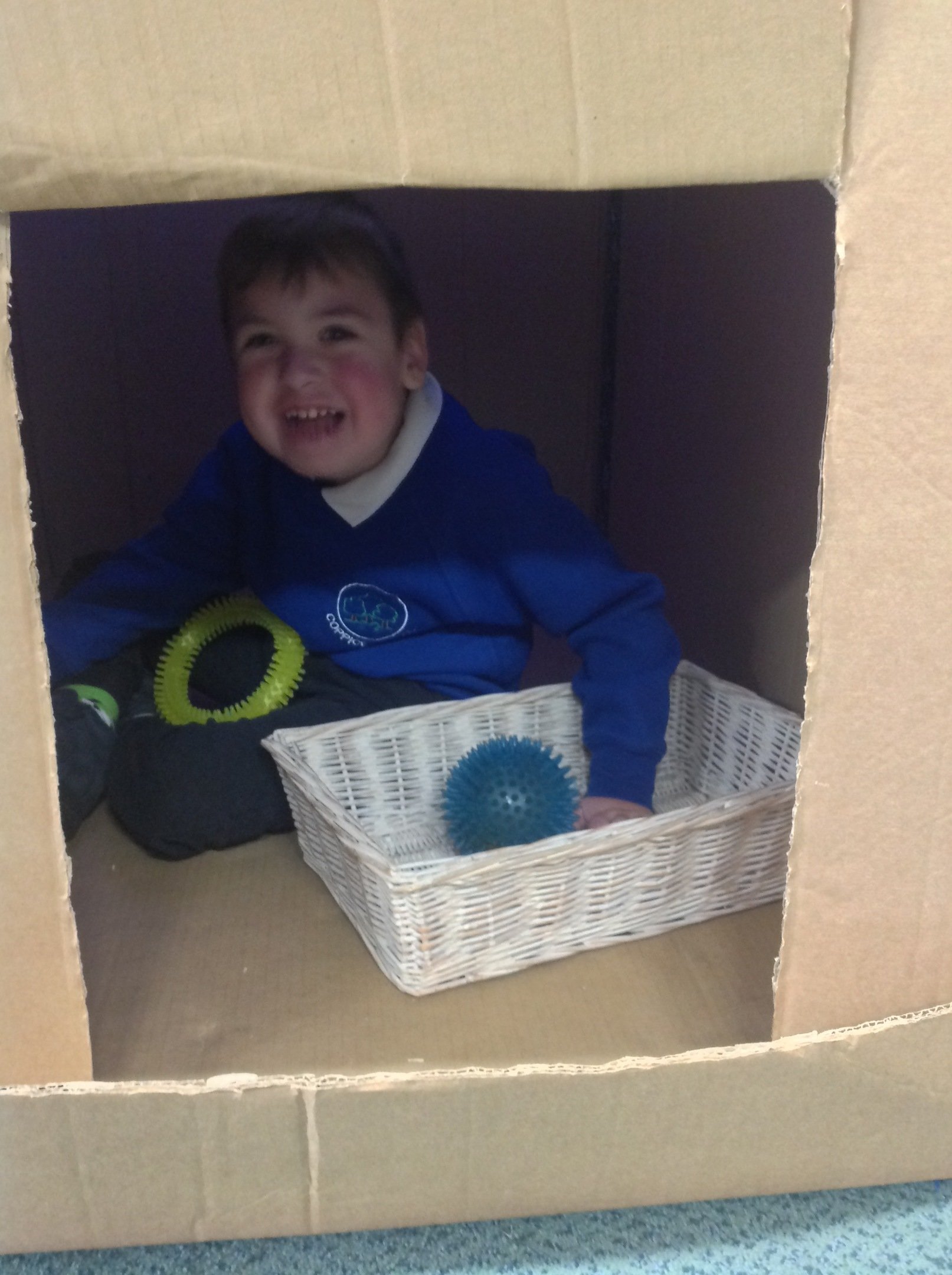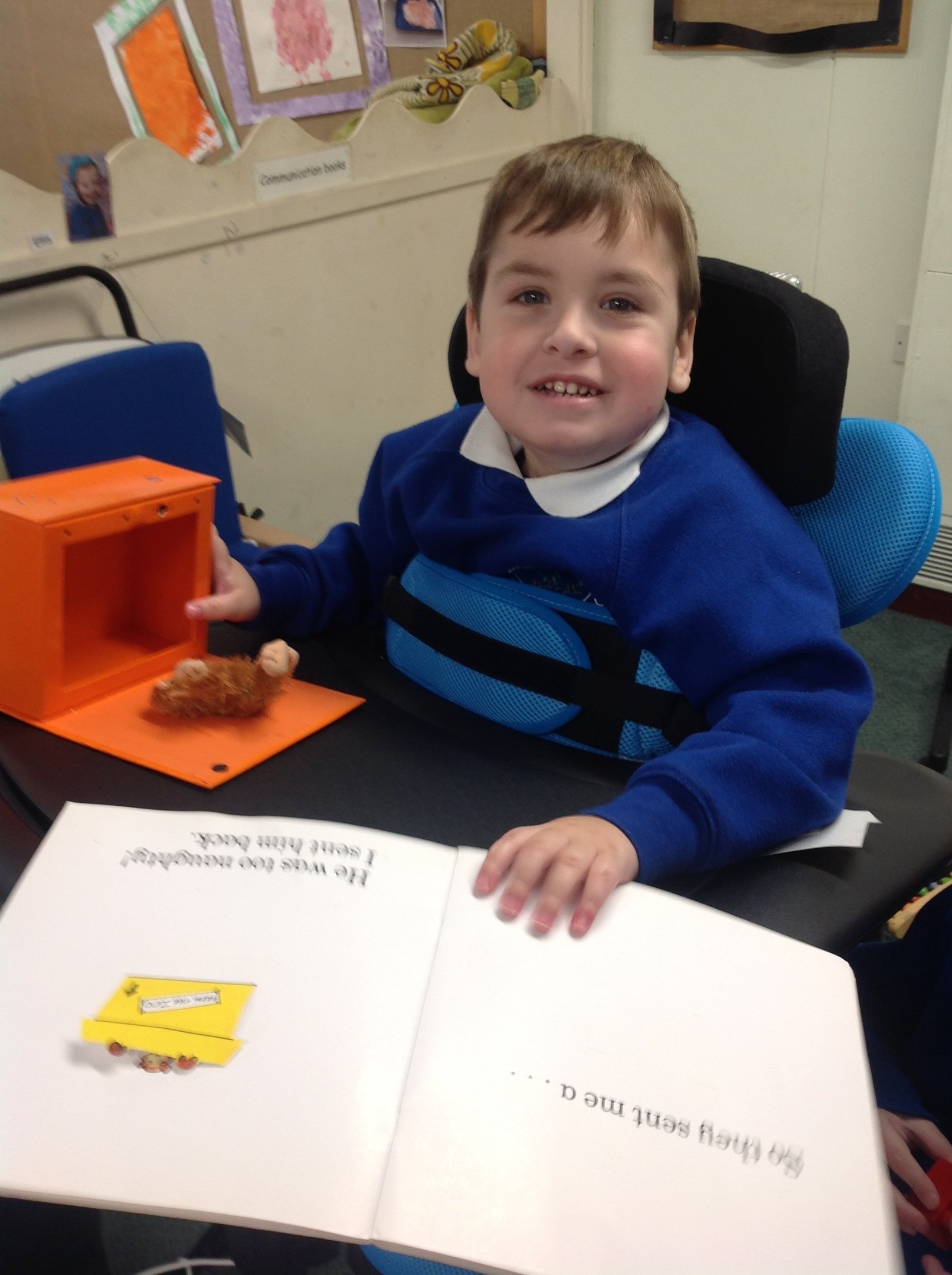 ---