College
Sian Peel (speel) on: College
Some of the College students have been busy at South Ribble Tennis Centre. They have really enjoyed using the equipment at the gym, such as the bikes, tread mill, rowing machine and weights. They have also used the gymnastics area to develop balance and co-ordination. Each week they have improved their performance and staff are proud of their achievements. Regular community visits are part of College curriculum and small groups go out to experience different venues and activities. Avant Garden Centre has been a recent trip where students enjoyed looking at the fish and smelling the flowers.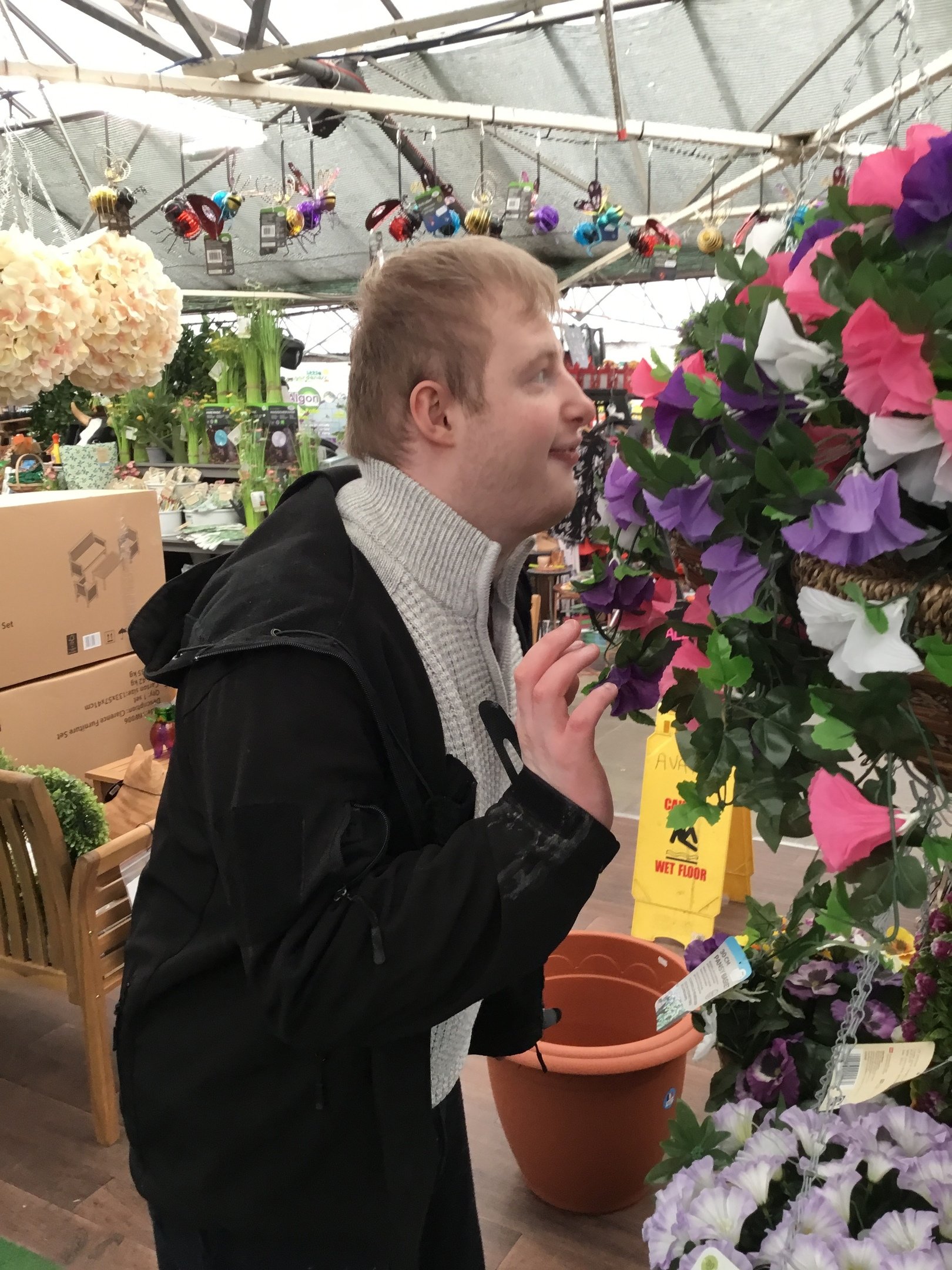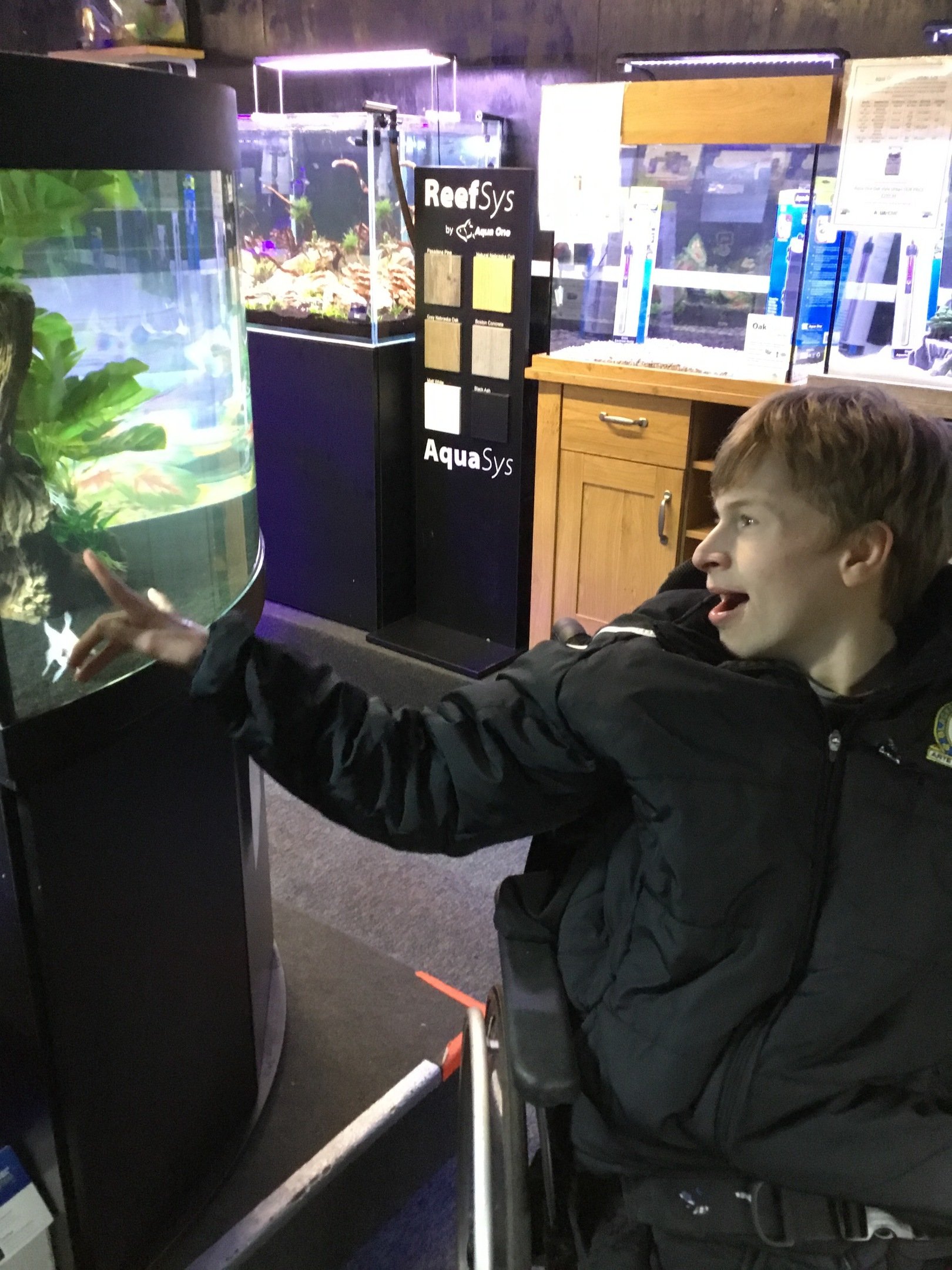 ---
College
Laura Walton (lwalton) on: College
Busy Busy in College as we are now back into new routines, with new friends we have made also.
We have started to attend Runshaw College where we're making key rings and creating art work using lots of different techniques.
In class we are discovering all about Autumn, which we have enjoyed exploring via music and sensory exploration.
We have also been cooking and have made Guacamole, Cheese Straws, Smoothies and Coleslaw. We enjoyed tasting them although not everyone did!!!!
Some of the Pupils have started working towards there Duke of Edinburgh award (bronze). This includes some long distance walks across some very muddy paths. Great memories were made and it was a big challenge for some of the pupils but they rose to the challenge. Well done!
---
College Blog
Laura Walton (lwalton) on: College Blog
This term we all took part in the school play where we created a market scene. Some of our students were stall holders selling gold, material, fruit, vegetables and bread, whilst others were the customers. We all enjoyed the performance, especially when we all chased Aladdin off the stage to the Benny Hill theme tune whilst the audience clapped along.
Some of our students are improving their swimming skills each week at Bamber Bridge Pool, hopefully they may be ready for the next Paralympics!
We are also continuing with our Wednesday trips and have visited the Atkinson Museum, the Liverpool Museum and Southport.
---
History Week
Laura Walton (lwalton) on: History Week
Our college students took part in our History week activities. They dressed up as Romans, made mosaic tiles, Roman jewellery and clay pots. They also took part in the Roman games which was the final event of the week.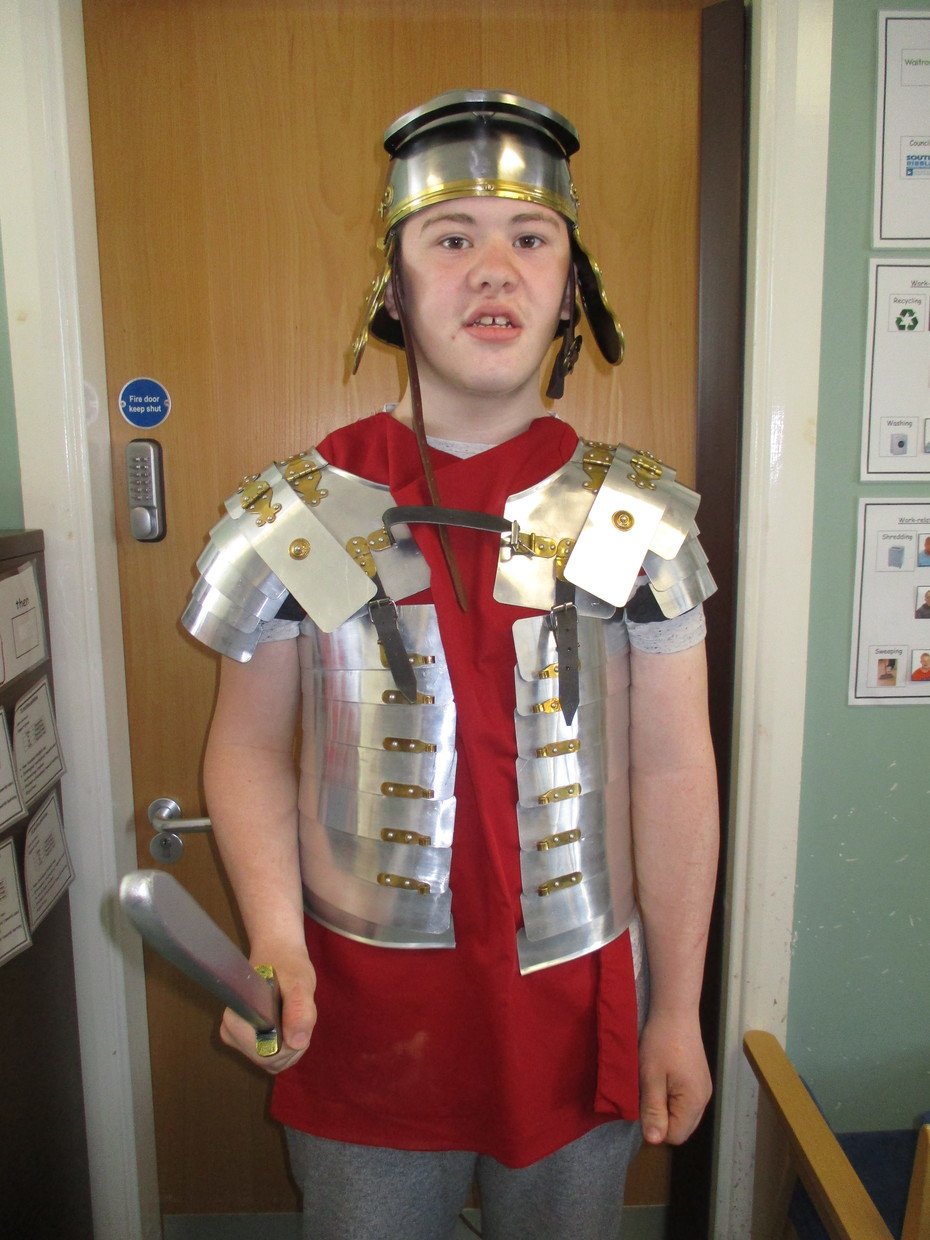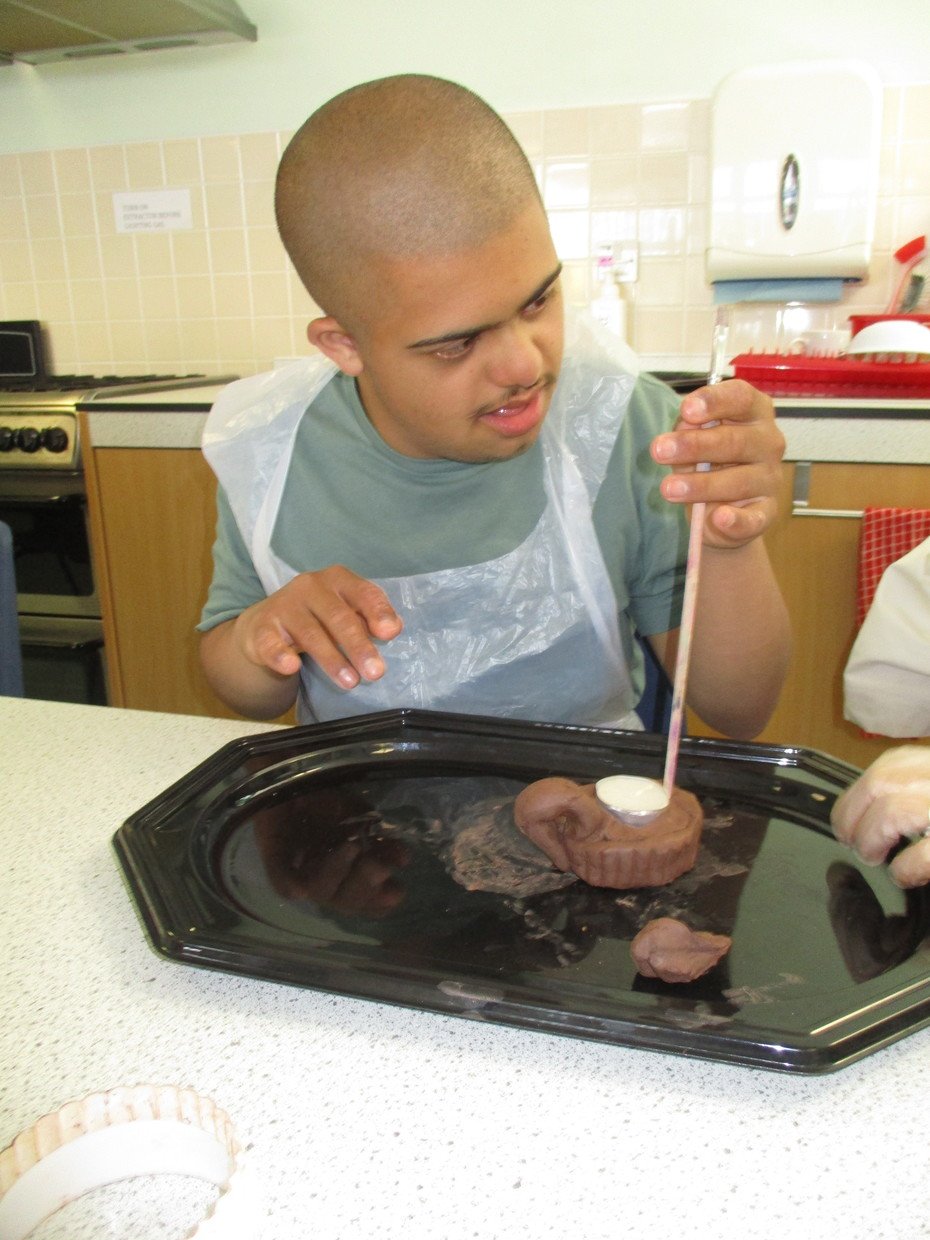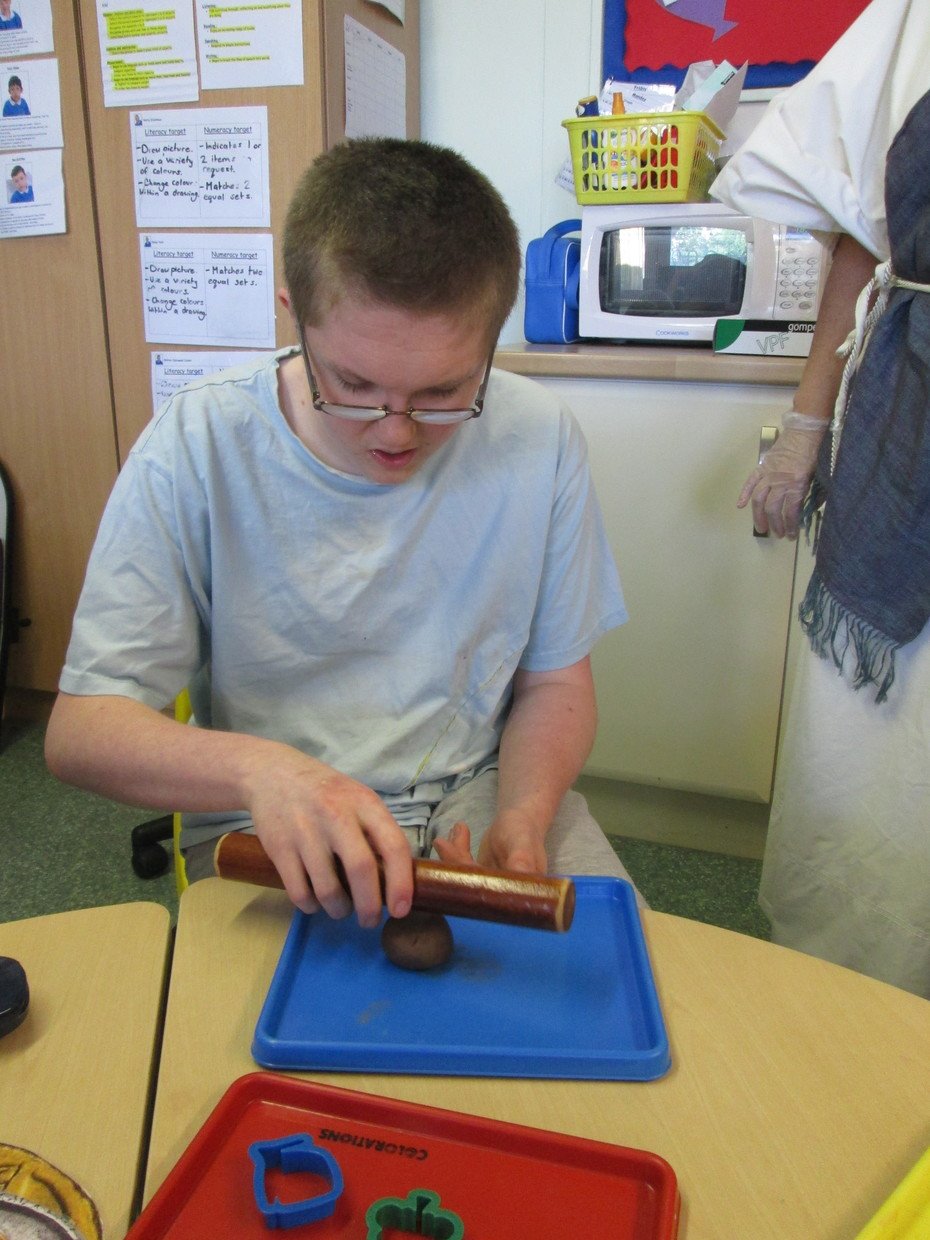 Some of the students visited the Oldham gallery where they enjoyed looking at the various exhibits. On Tuesday afternoons instead of doing our Boogie Bouncing and dancing in the hall, we have been taking advantage of the good weather and have been using the bikes and go-karts on the playground as part of our fitness and exercise regime.
---
College
Sue Berry (sberry) on: College
We have only been back for a week but have already been busy choosing our music and costumes for the school play.
Today some of our students took part in a Boccia tournament in Blackburn and although they didn't win, they all had fun taking part and were rewarded with a certificate for their efforts.
Just before Christmas we put on a concert for parents and friends where we sang an alternative version of the 'Twelve Days of Christmas' followed by a rendition of Shakin' Stevens 'Merry Christmas Everyone'.
We also celebrated Lewis' 18th birthday with a party at Space followed by a Mc Donalds' lunch. Everyone had a great time, especially Lewis.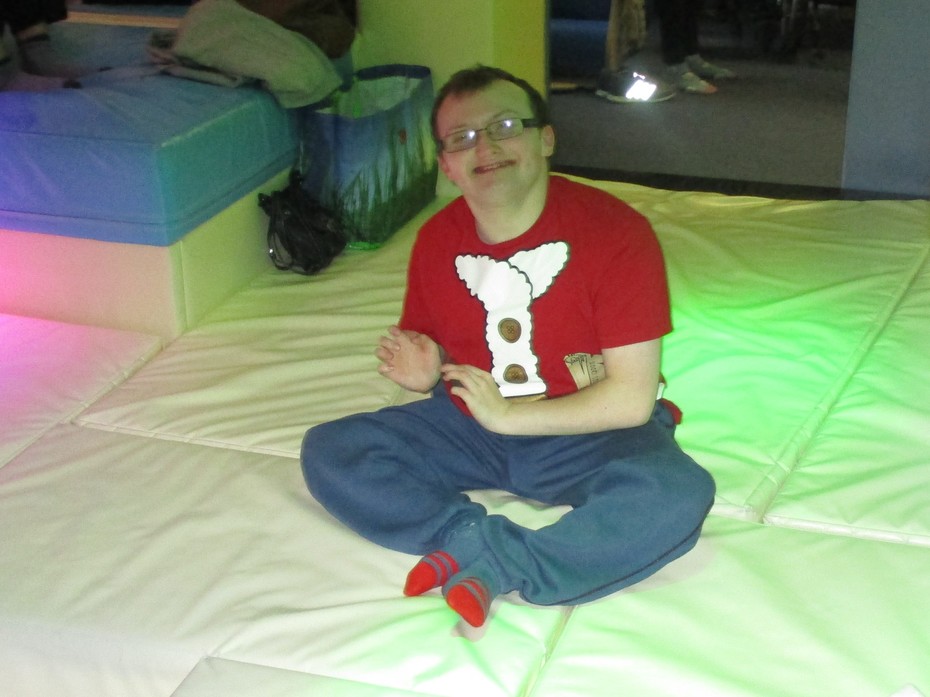 All of us in the College department would like to wish you a very 'Happy New Year' and we look forward to seeing you all at the school performance.
---
FE
Laura Walton (lwalton) on: FE
We are now officially on the run up to Christmas as the Christmas cake order forms are in and we have been busy shopping for the ingredients and decorations as well as cutting and covering the cake boards. A big thank you to all of you who have ordered cakes from us.
Mini Enterprise in continuing on Fridays but we now have our new 'chefs', Clifford, Baran and Jordan who are showing good skills in the preparation of the sandwiches and salads for the staff. Who needs Glovers when we have such talented pupils?
Alison and Clifford are continuing with their inclusion links at Walton-le-Dale High School in the Art class. The topic is still 'hybrid insects' but this time they are making them out of recyclable materials. We can't wait to see the end results.
The Wednesday group have visited the Trafford Centre, Oswaldtwistle Mills, Bury Transport Museum and Lancaster Museum. Lancaster Museum was very interesting as there were a lot of Roman artefacts and the students were able to experience what it was like to be a Roman soldier as they could put on various head dresses and items of clothing.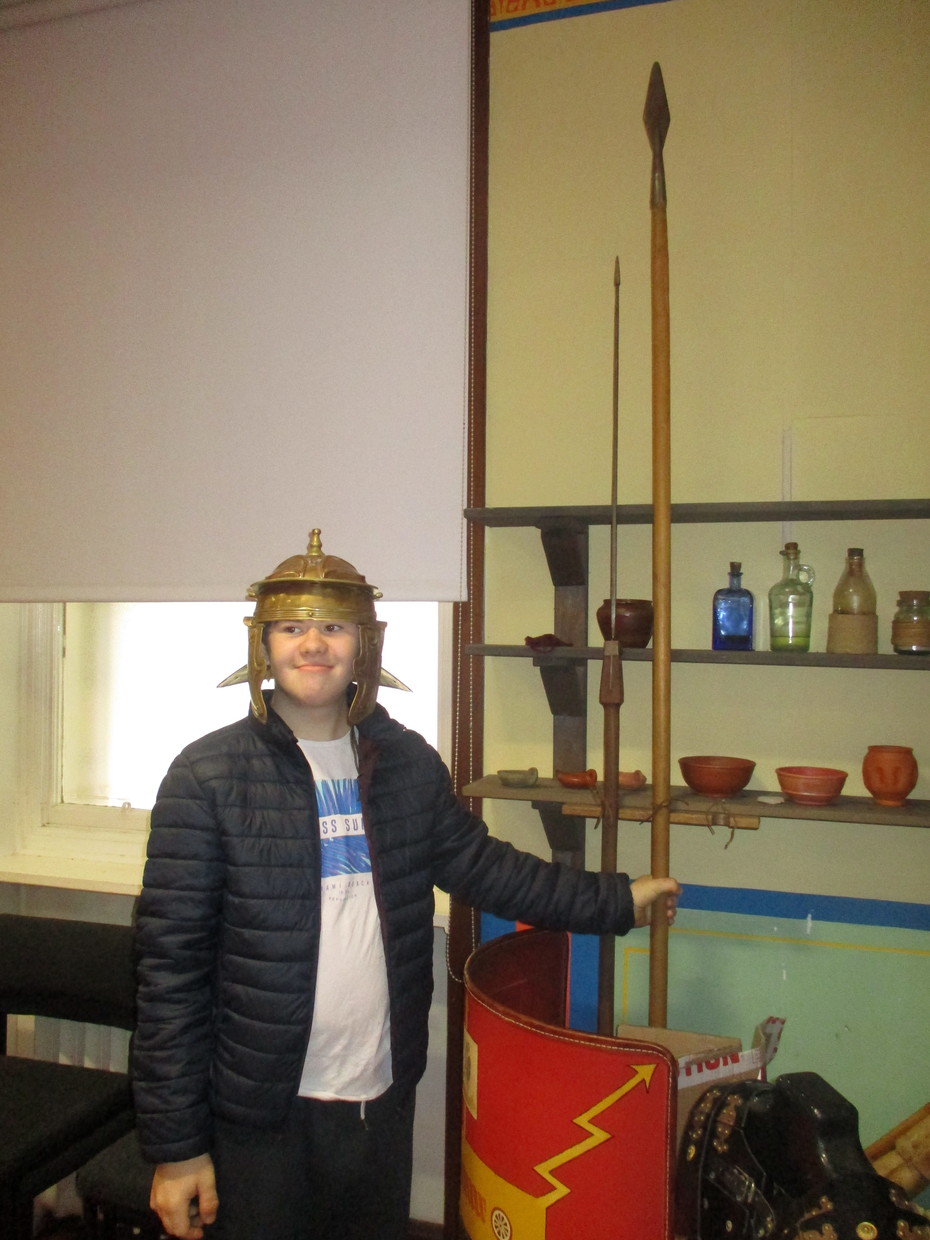 At Bury Transport Museum they got the chance to experience being a bus driver and to look at the old fire engines, vans, cars and trains.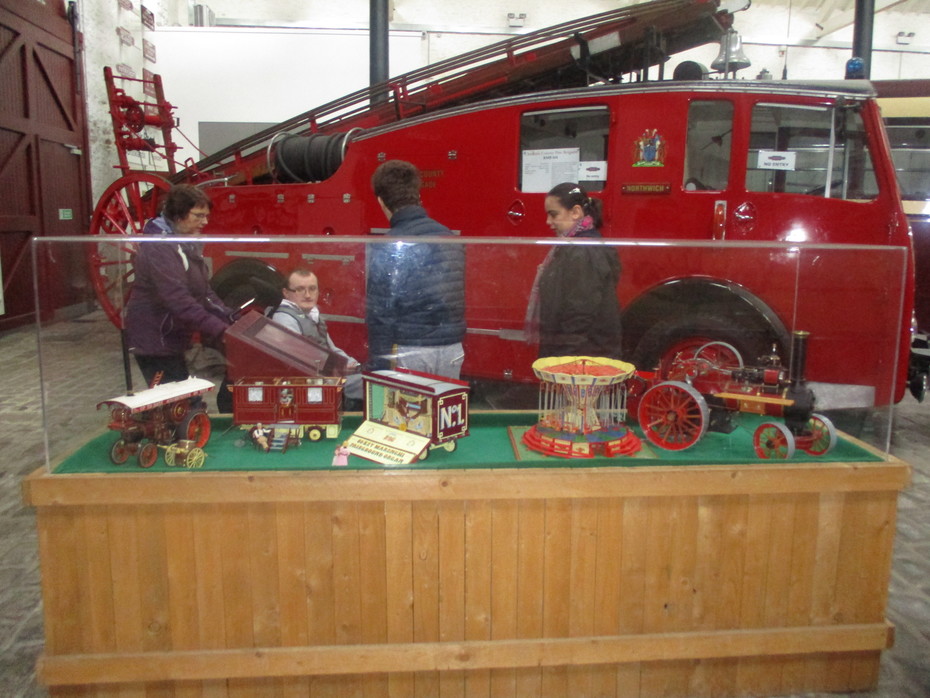 ---
Laura Walton (lwalton) on: FE
We welcomed the students back to F.E. together with Hasan who has now joined our class and has settled in well.
This term the Mini Enterprise is up and running again with Cariad Beth and Jordan joining the group making sandwiches and salads to order. At the end of the year the students will choose how they want to spend the money they have raised with bowling being one of the suggestions put forward.
Our inclusion links with Walton-Le-Dale High School are continuing and this term Alison and Clifford are joining the Art class. They have begun to create their own hybrid insect and Alison has chosen the top of a butterfly and the bottom of a ladybird whilst Clifford has chosen a wasp and a ladybird.
Our Wednesday group are continuing with their outings and have already visited St.Anns, the Museum of Liverpool and Blackpool. They love being out and about in the community, exploring new places, taking in new experiences and ordering their tea and lattes in the cafes!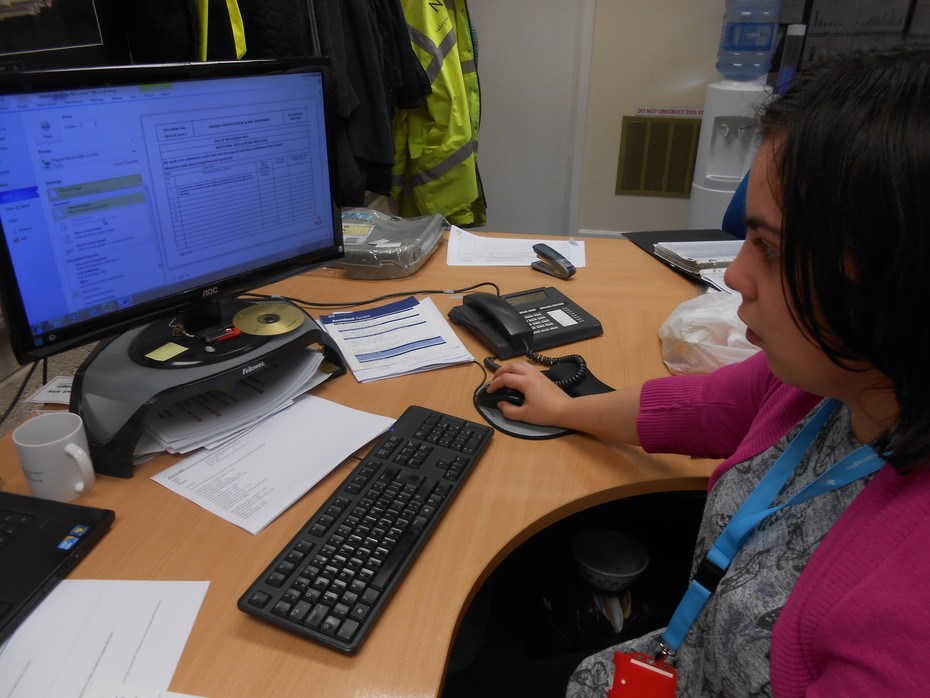 Once again some of our students are on work experience placements. Alison is continuing at South Ribble Council, Clifford is at N.I.S. and Lewis has started his placement at Waitrose where he has been kept busy in the staff canteen.
---
Laura Walton (lwalton) on: FE
We also visited Worden Park to explore materials for our harvest festival. We found acorns, leaves, twigs, conkers and conker shells. FE enjoyed this tactile activity in the fresh air. We presented a PowerPoint presentation with our findings for the harvest festival.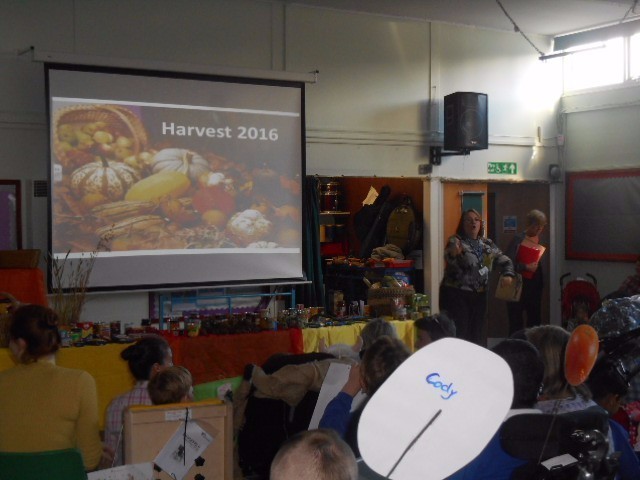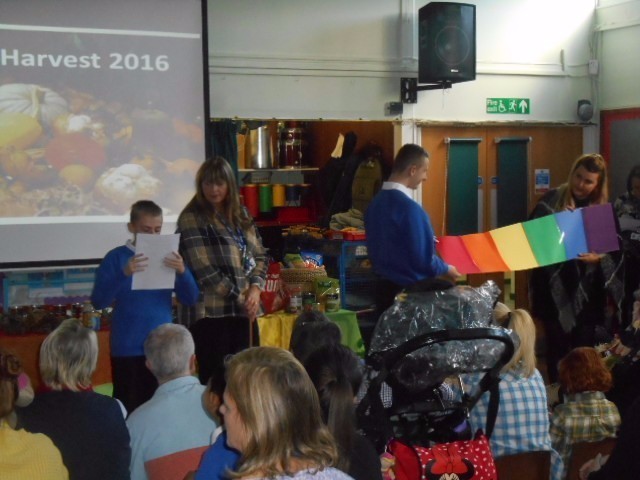 ---
Laura Walton (lwalton) on: FE
This term we have been on Autumnal walks and we visited Cuerdan Valley where we enjoyed blackberry picking. We brought the blackberries we had picked back to school and the following day we made blackberry and apple crumble, the pupils all joined in to make the crumble which was also an enjoyable sensory lesson.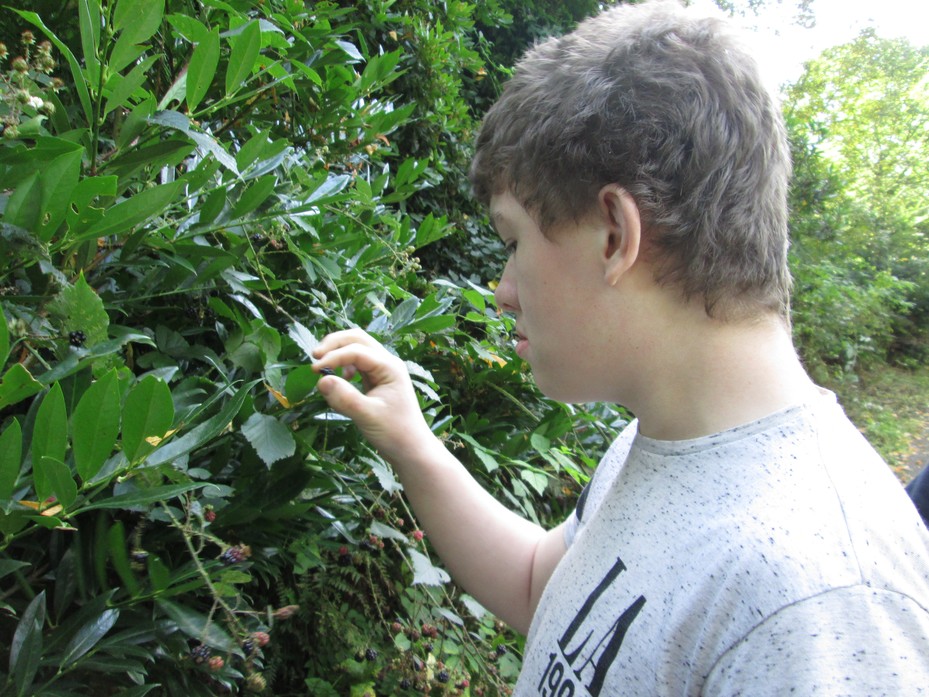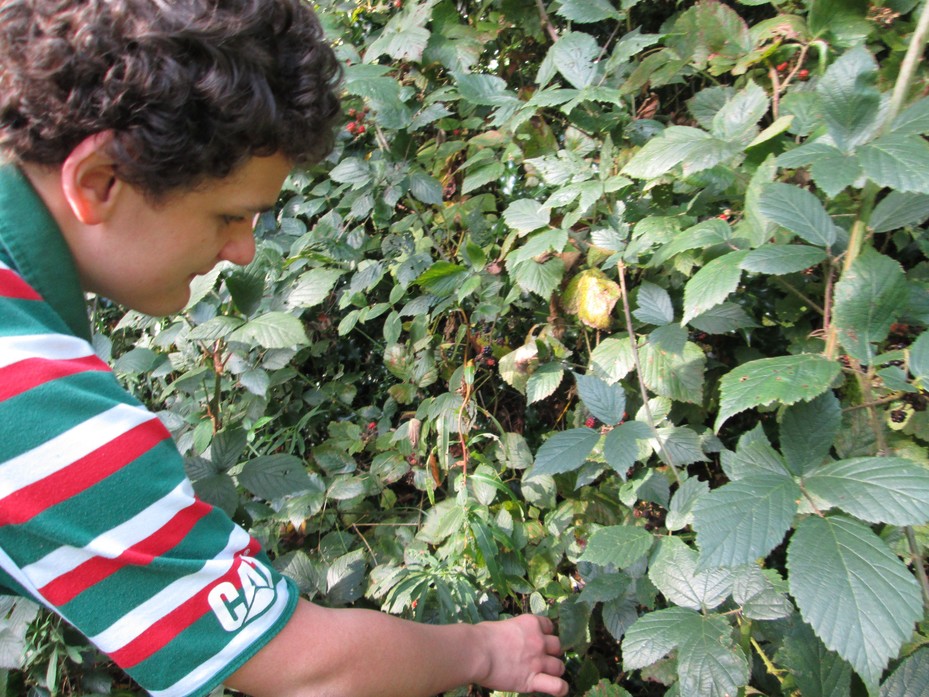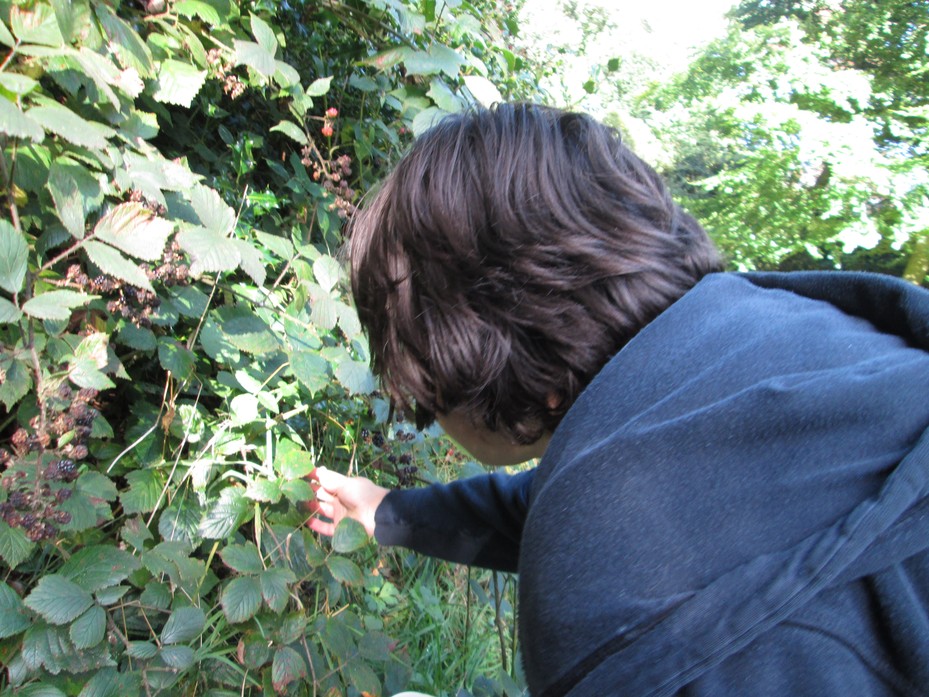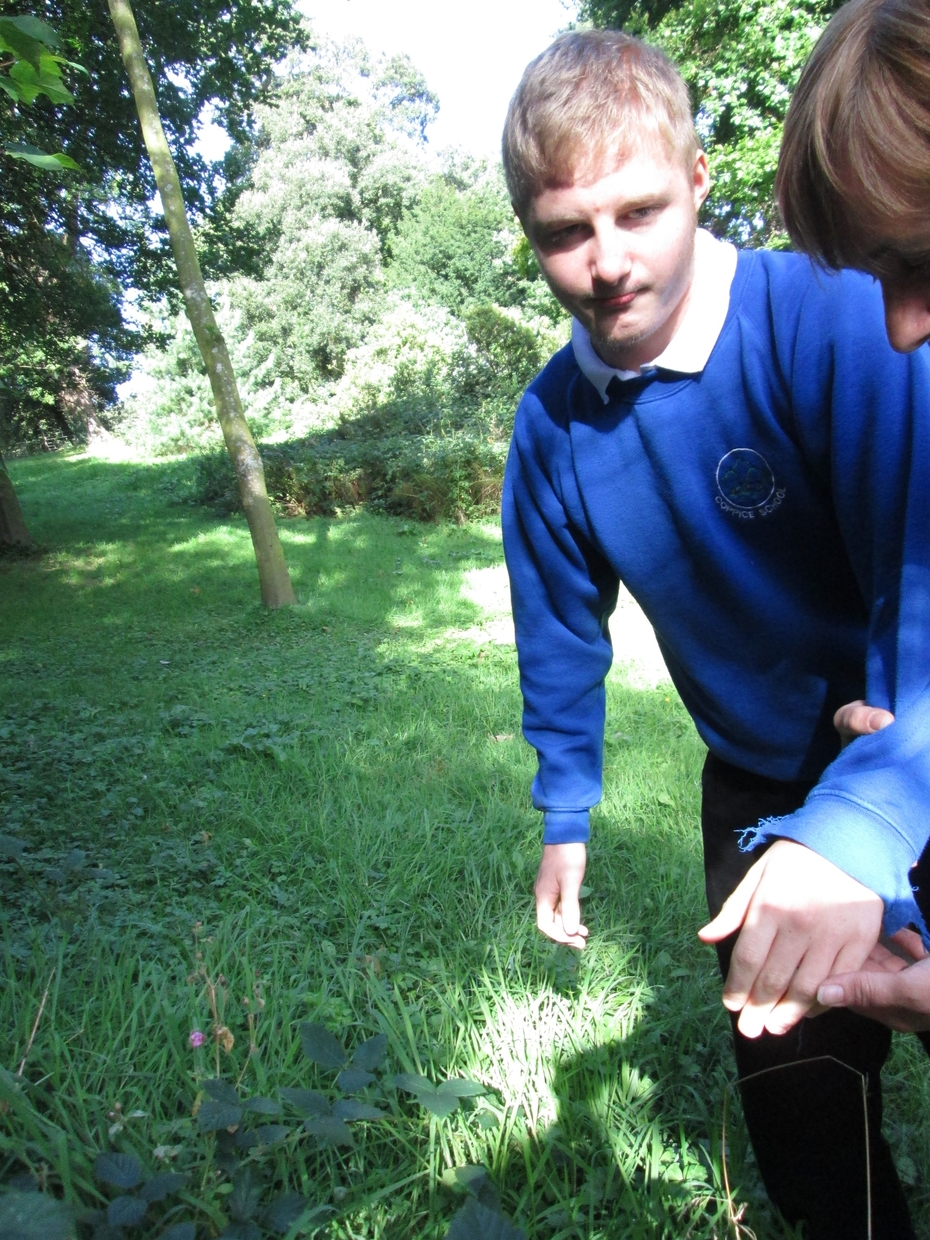 ---