College
Laura Walton (lwalton) on: College
This term the students have been visiting Worden Park's Walled Garden to work alongside Brothers of Charity. This link will continue throughout the summer term, giving the students the opportunity to develop their gardening skills and socialise with the other students who work within the charity.
On their first visit, the students planted lettuce seeds which are currently in the 'hot house' at the Walled Garden so they they can germinate...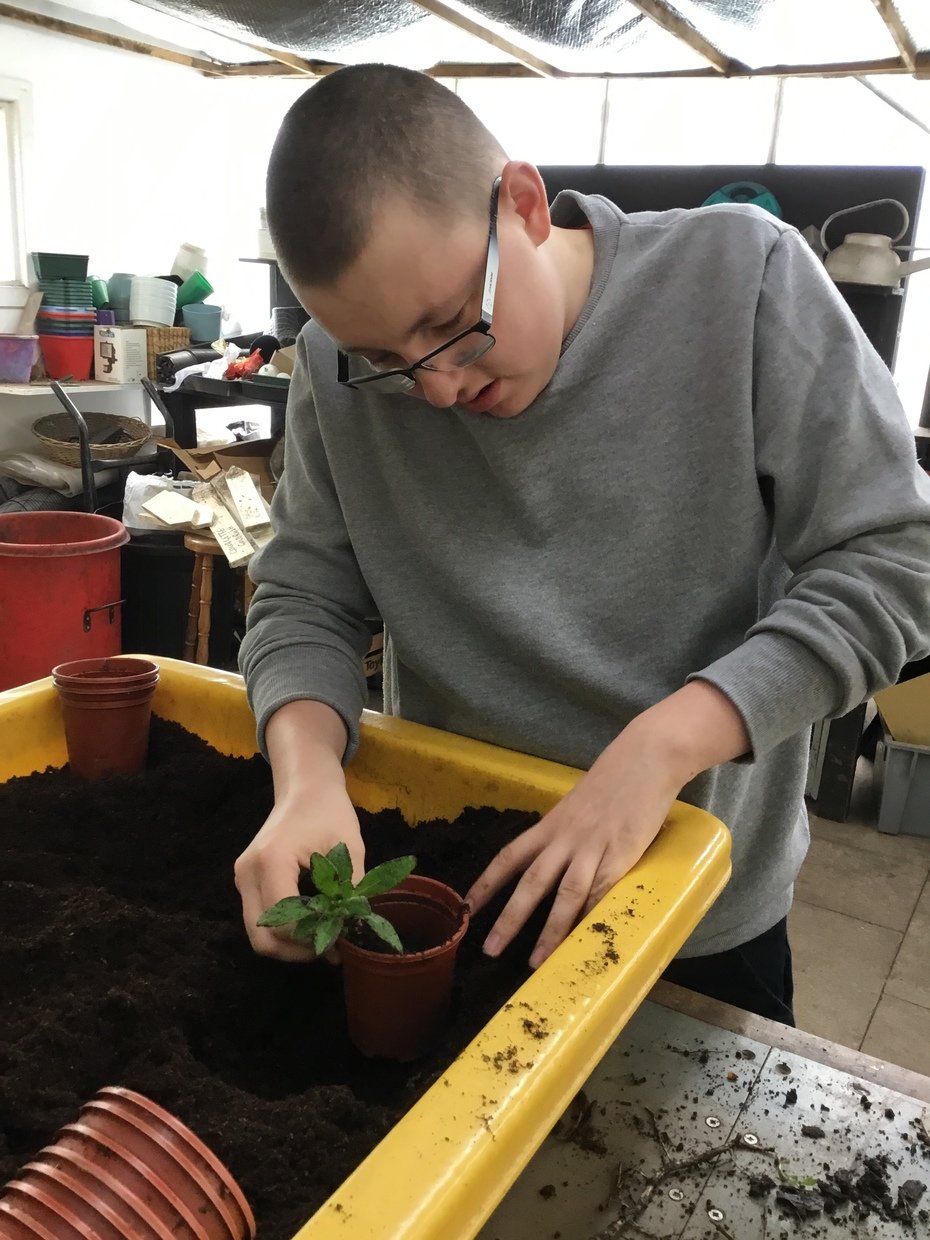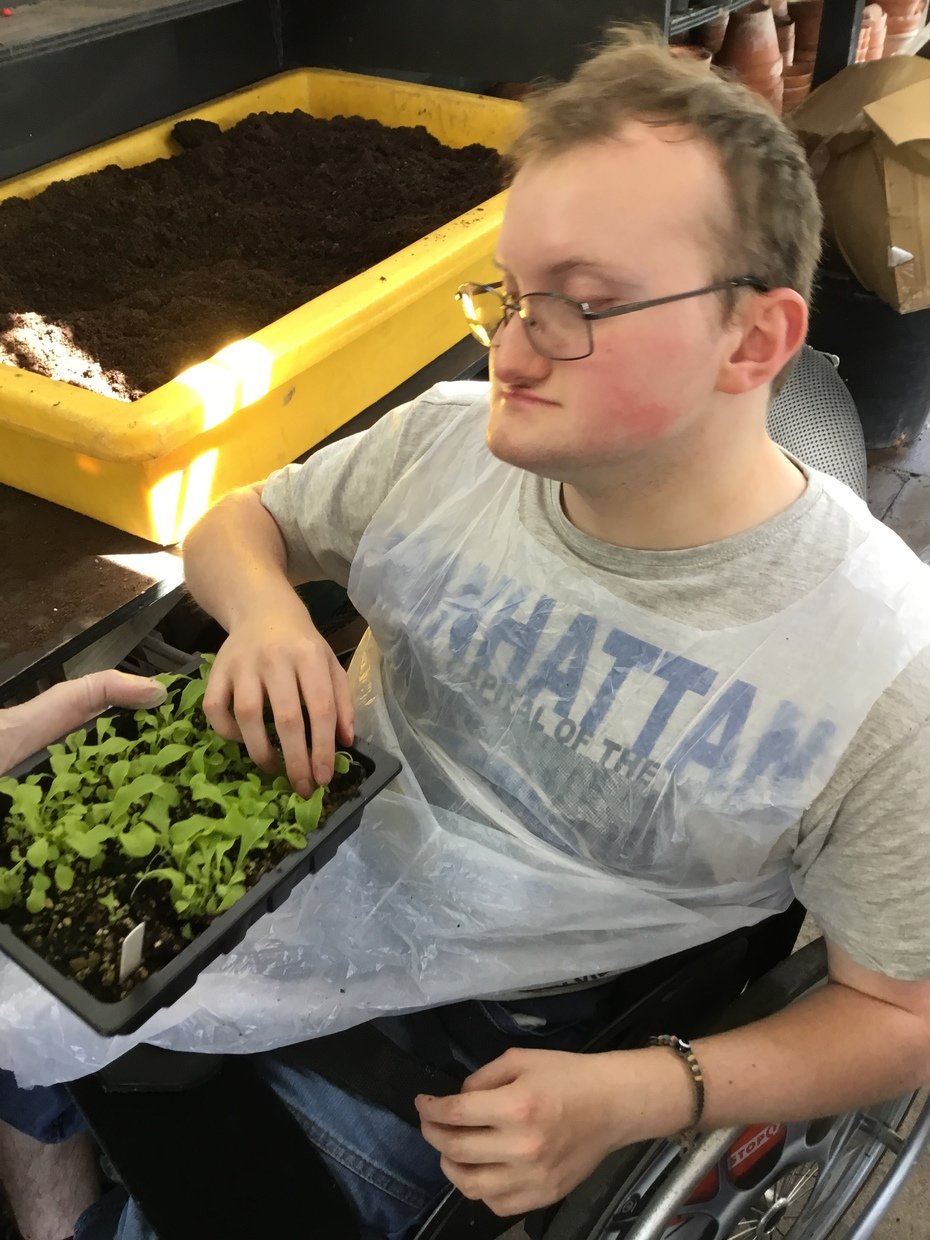 They then moved onto planting peas in the raised beds in the veggie patch...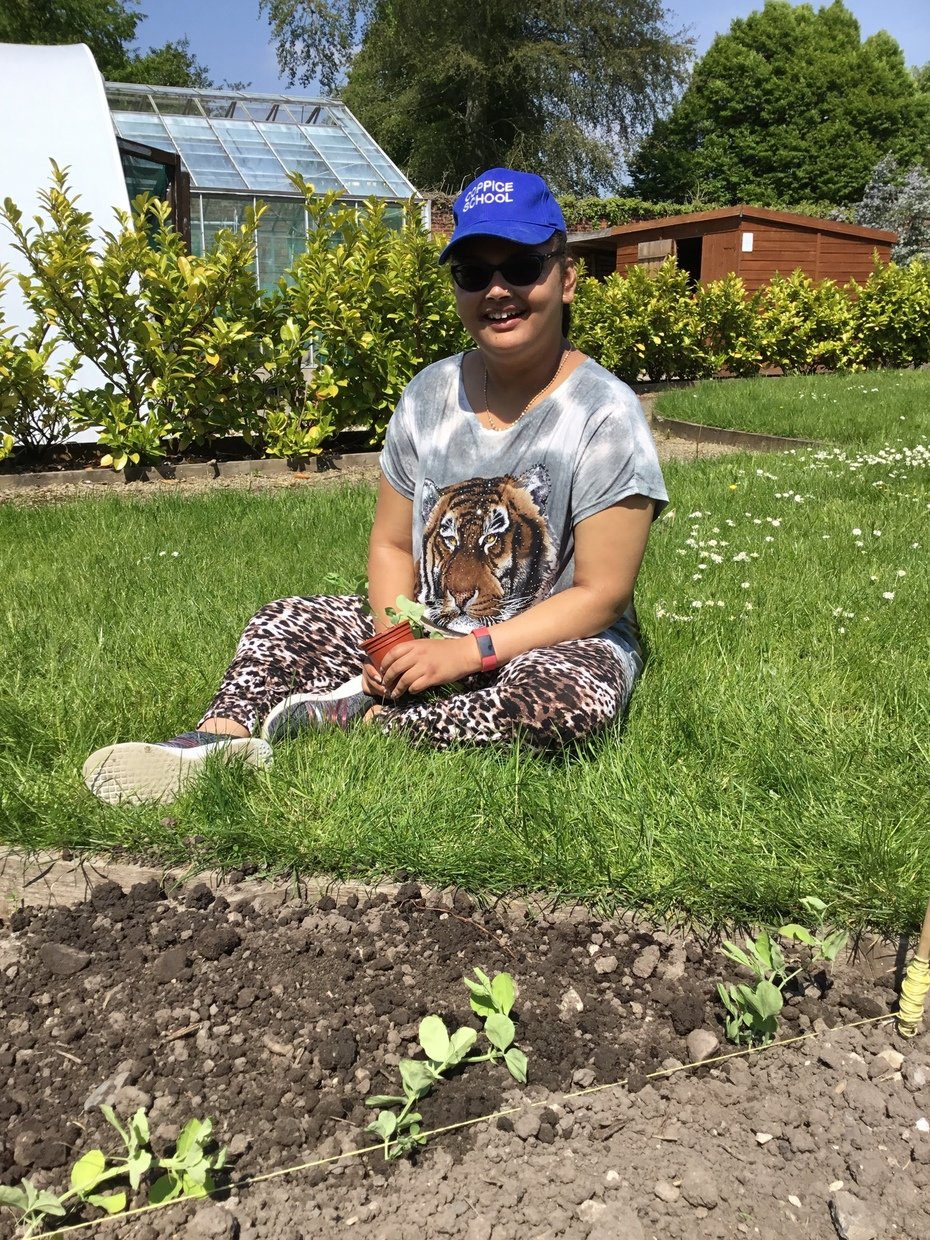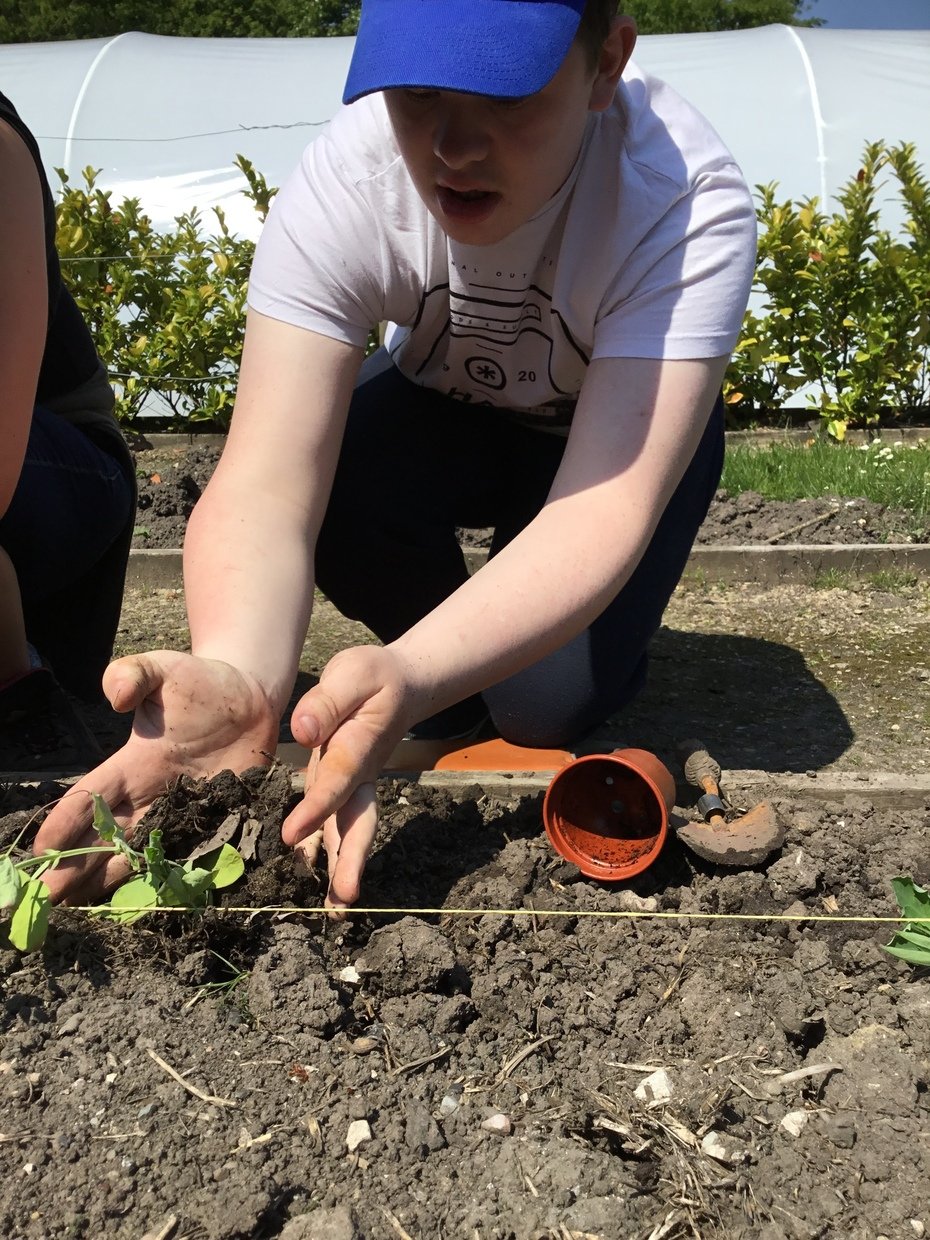 Last week, the students made flower baskets with an array of colourful flowers including lobelia, geraniums and silver falls. They also made some hanging baskets containing strawberry plants.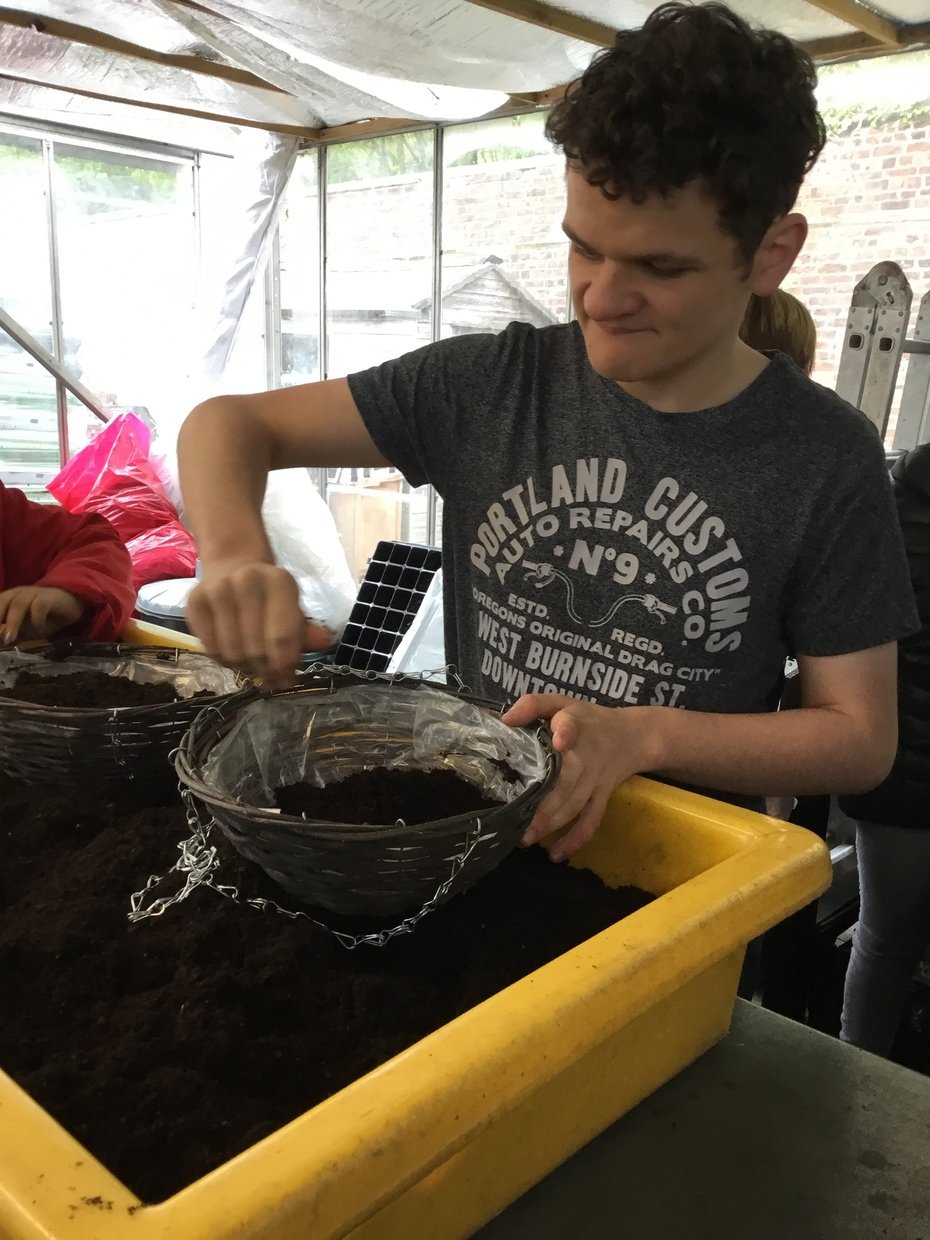 The students are thoroughly enjoying this activity and love being outside in the sunshine! Keep a look out for our next blog in the summer term.
College
---
Laura Walton (lwalton) on: College
Welcome back!
This term, a group of students have been given the exciting opportunity to attend taster sessions at Myerscough College. This link allows the students to experience a different college environment as well as helping them make decisions about future opportunities.
Myerscough College has some amazing facilities for the students to access, including their very own Pets' Corner. The students worked hard to groom, feed and clean out the cages of the rabbits and guinea pigs.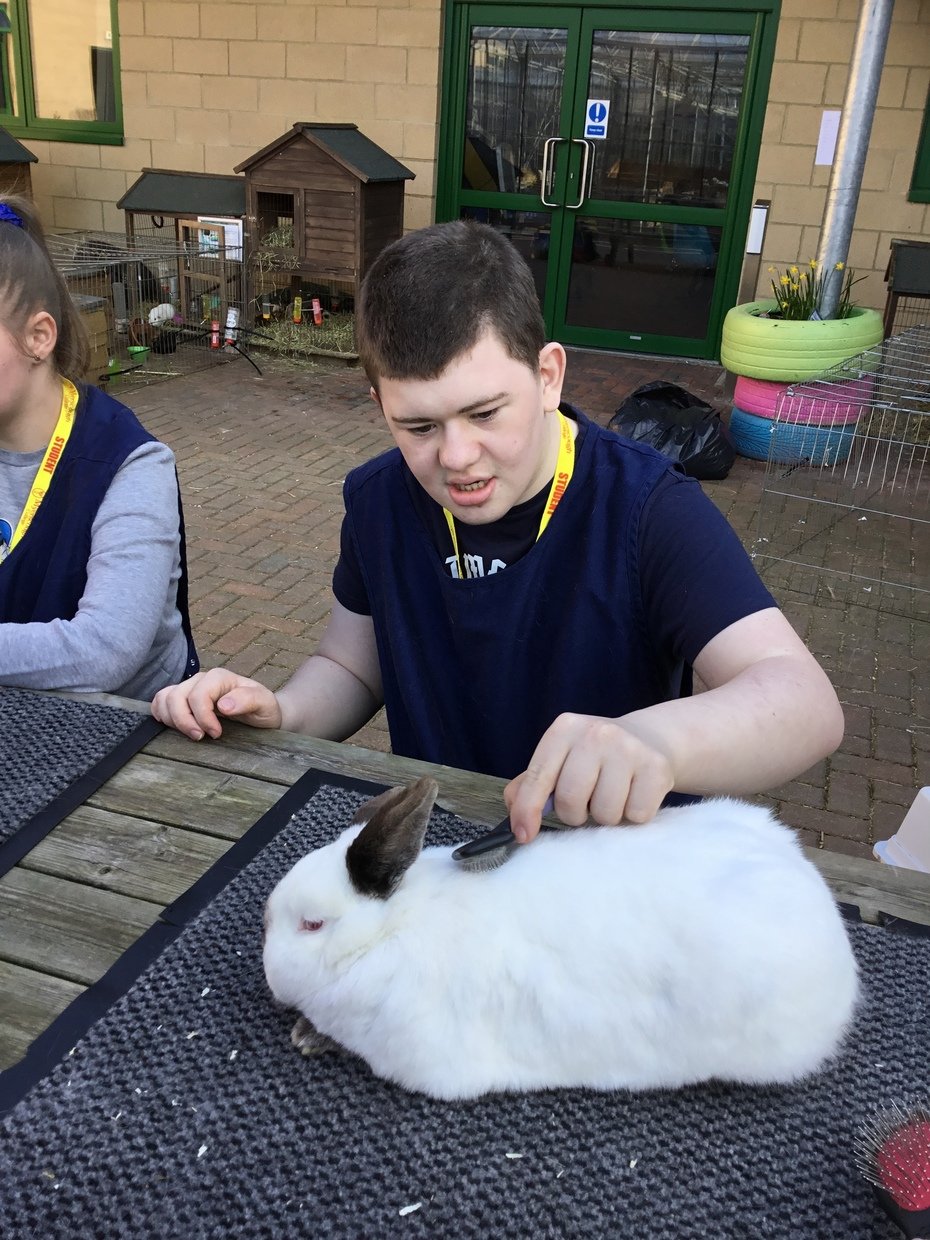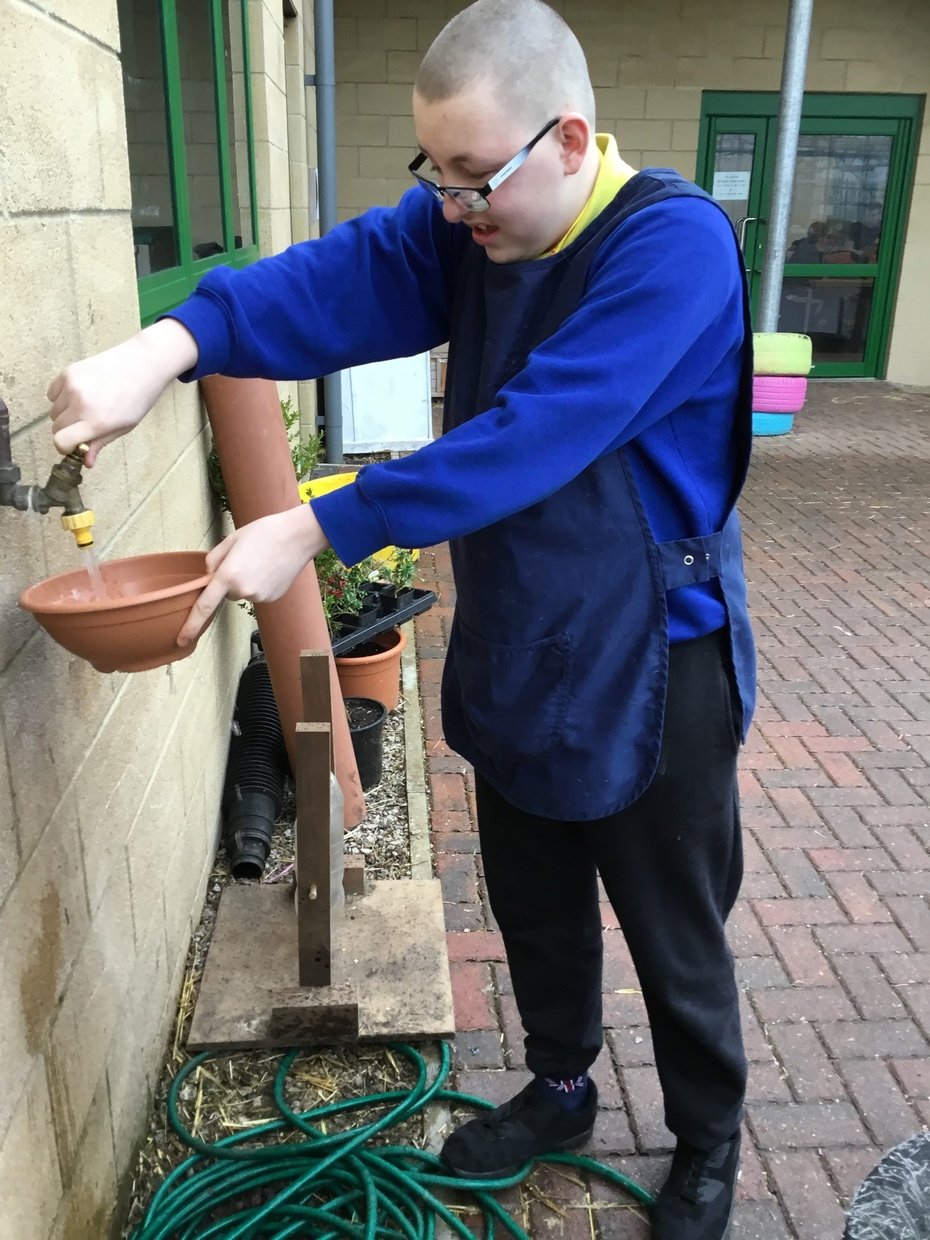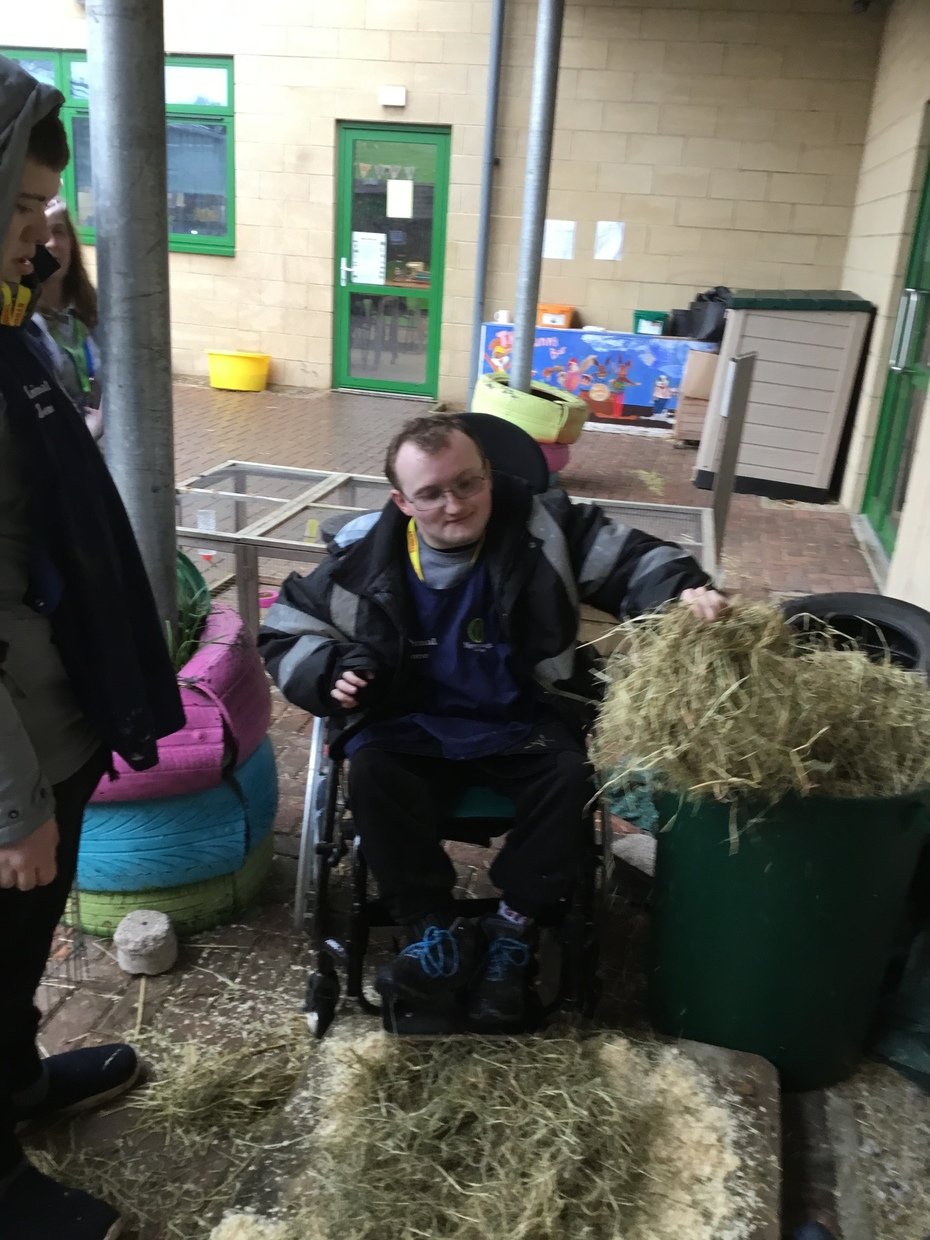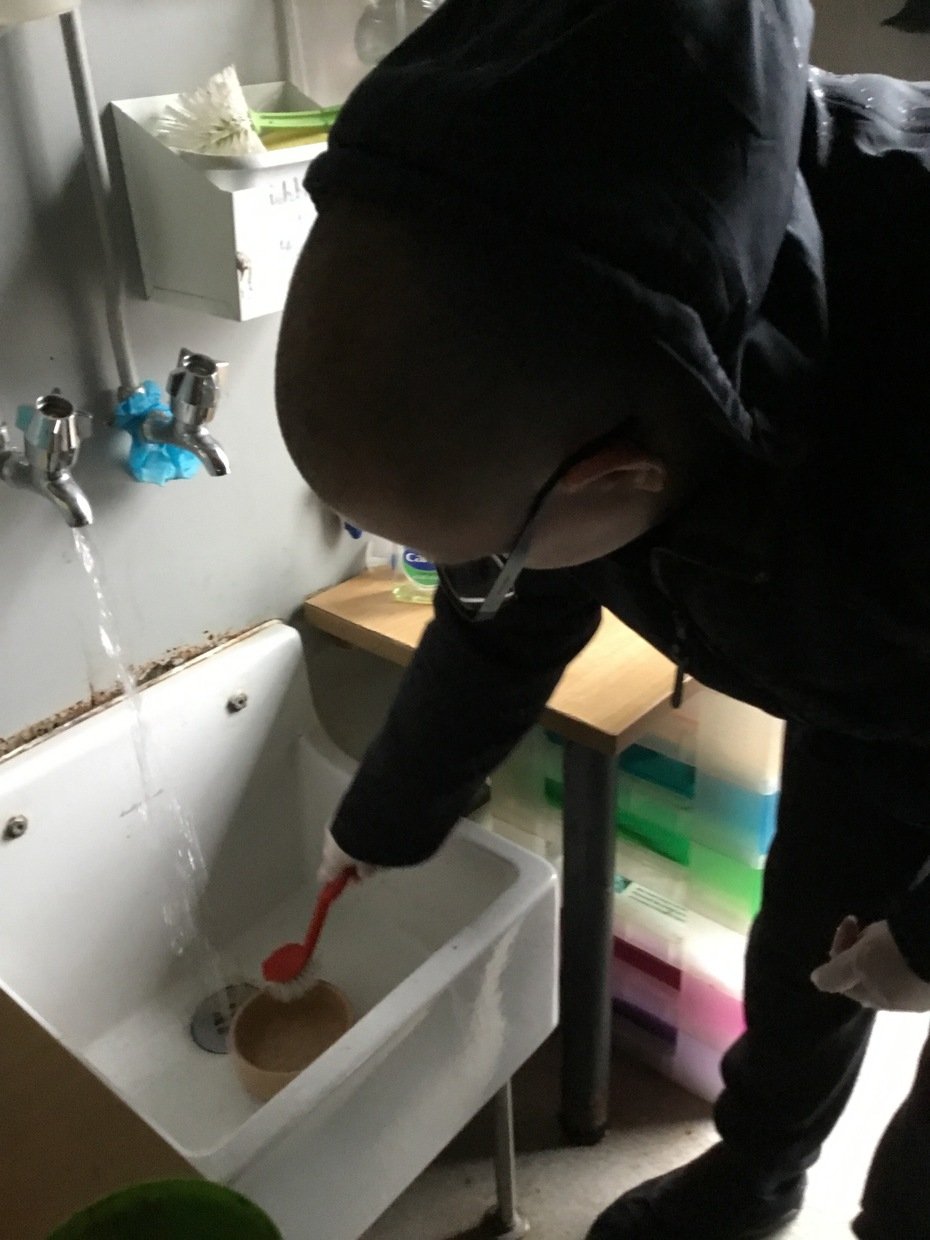 They also took Charlie the dog for a walk around the site and learned about the importance of regular exercise for pets.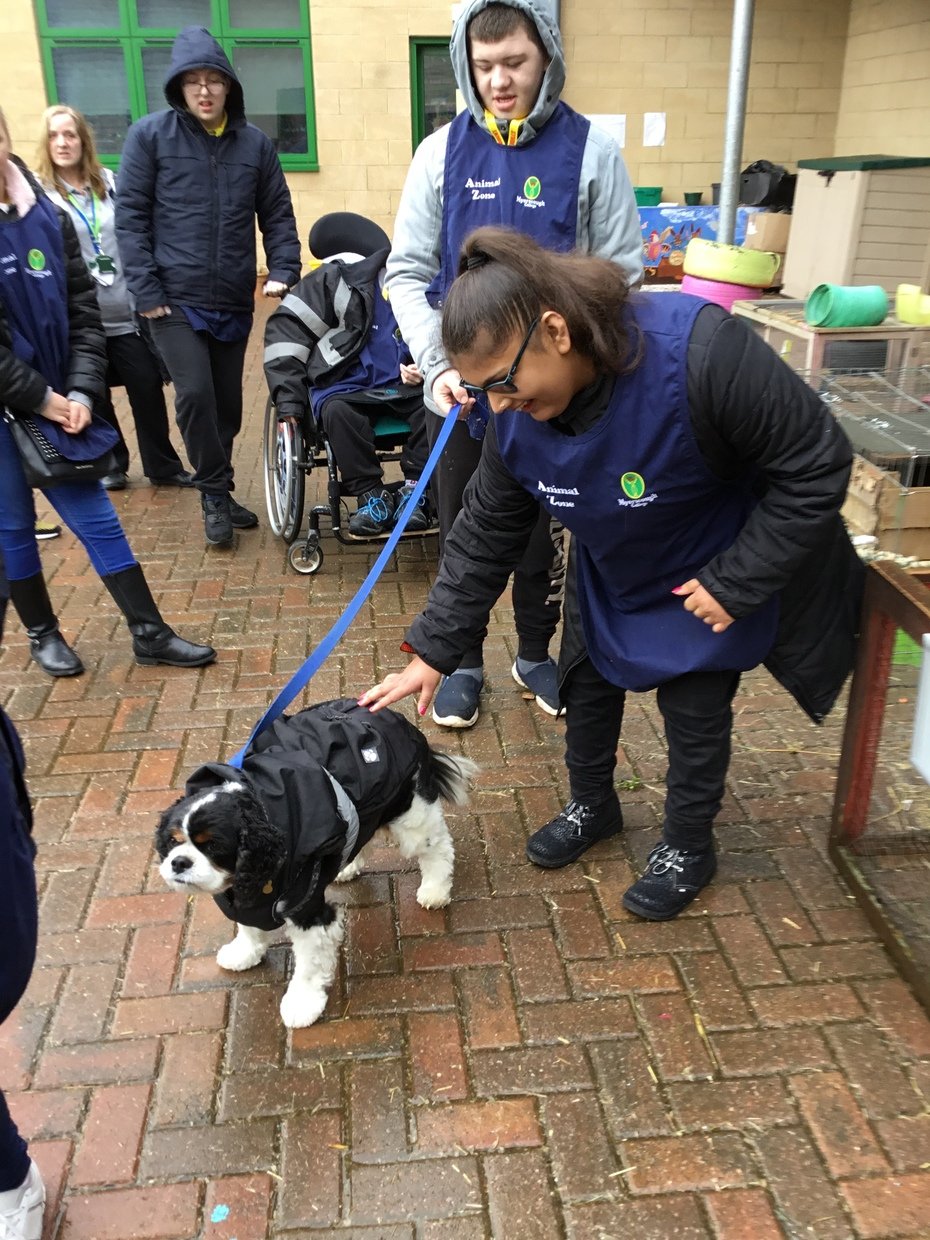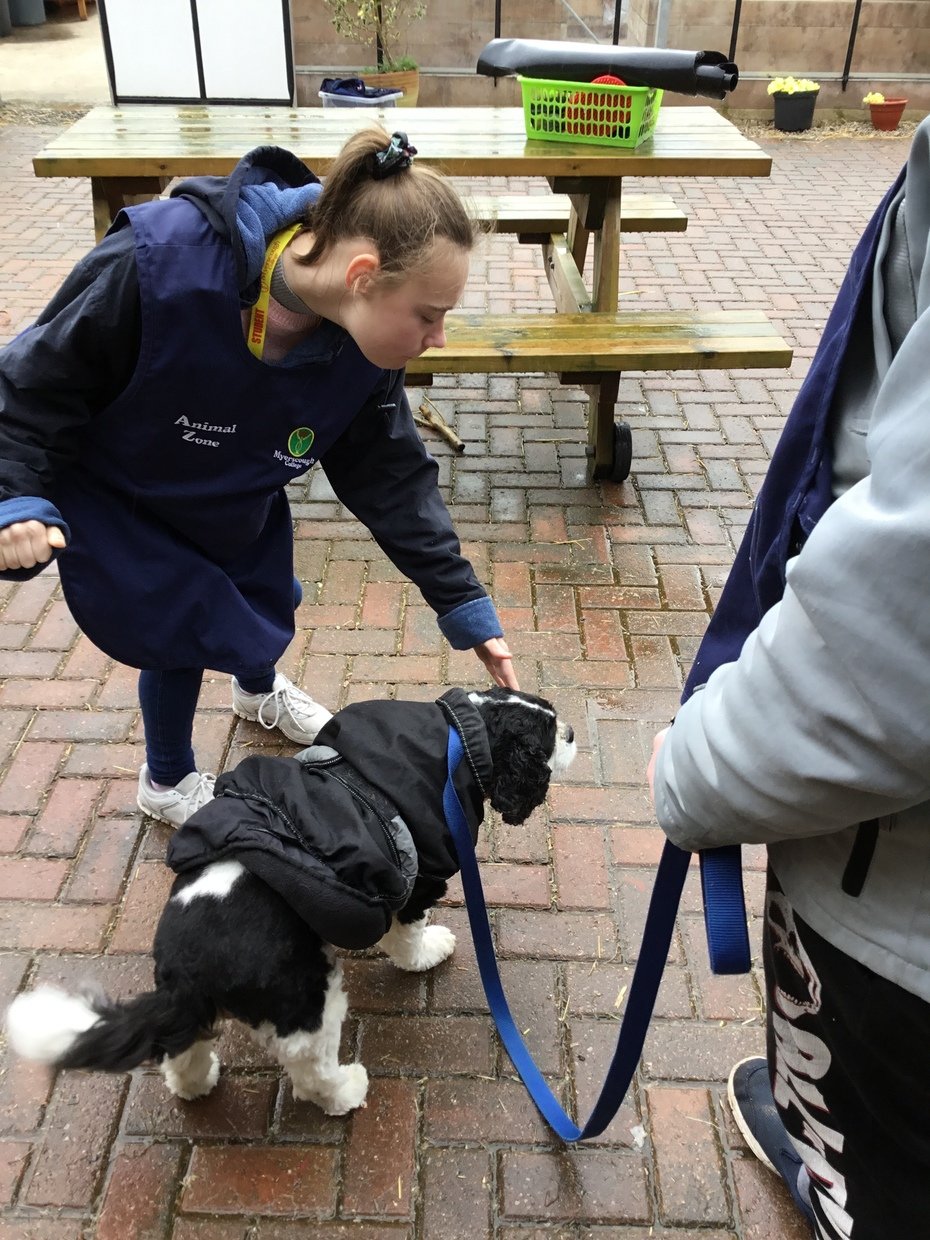 The students visited Plant World which is also located at the college. On display was a wide variety of jungle and herb plants which had been planted and grown by the students there. One of the pupils favourites was 'lemon balm'. They noted it had a strong and relaxing smell.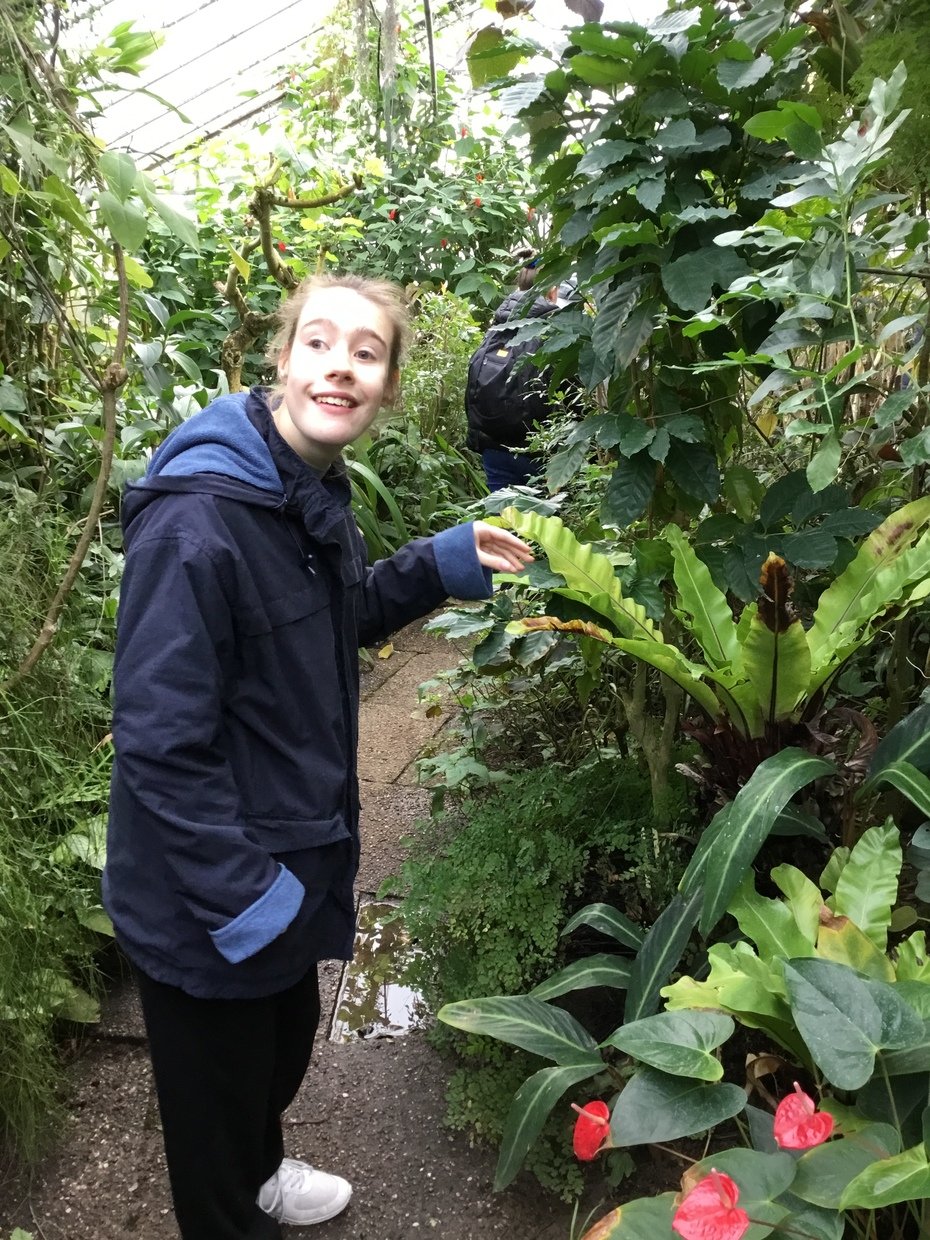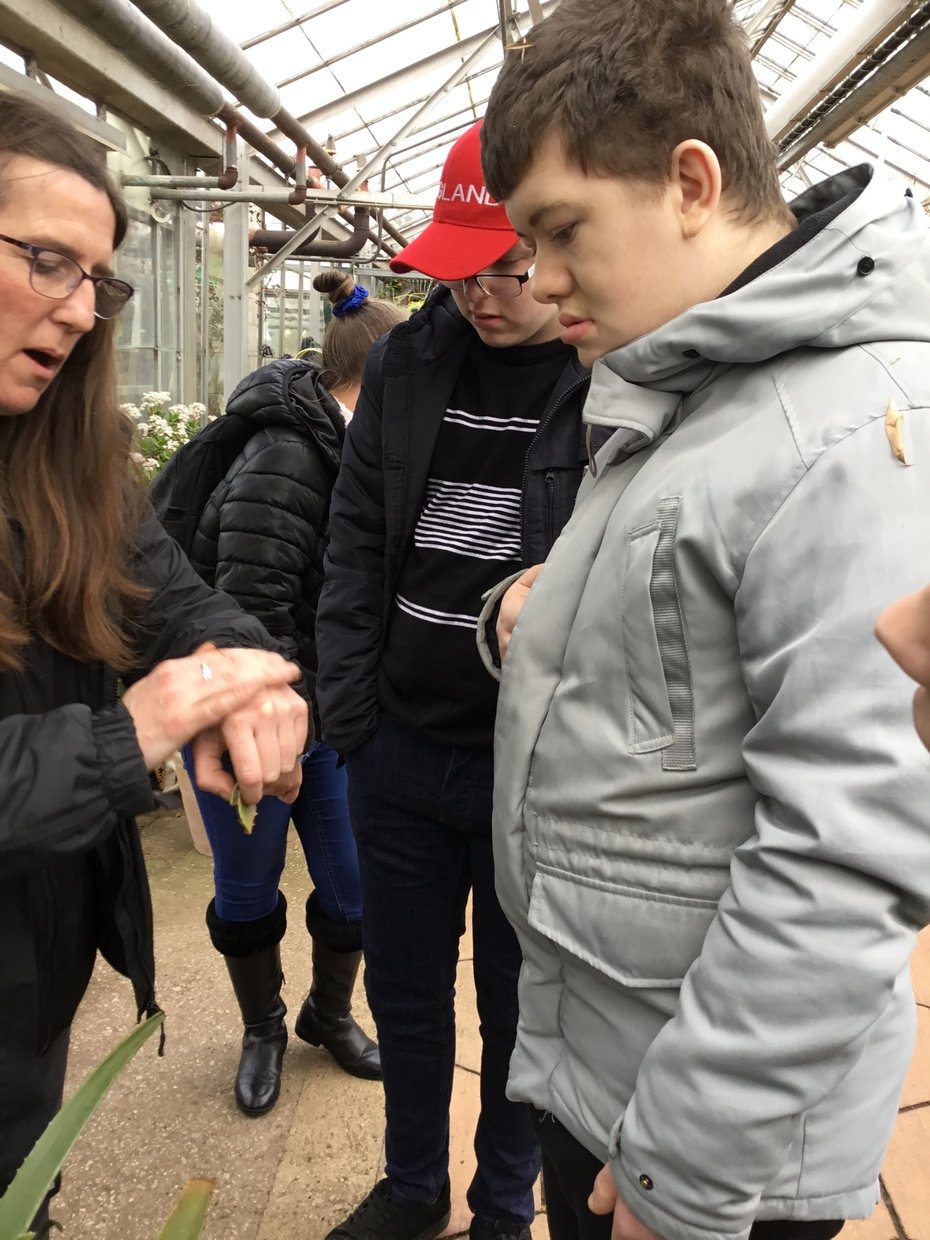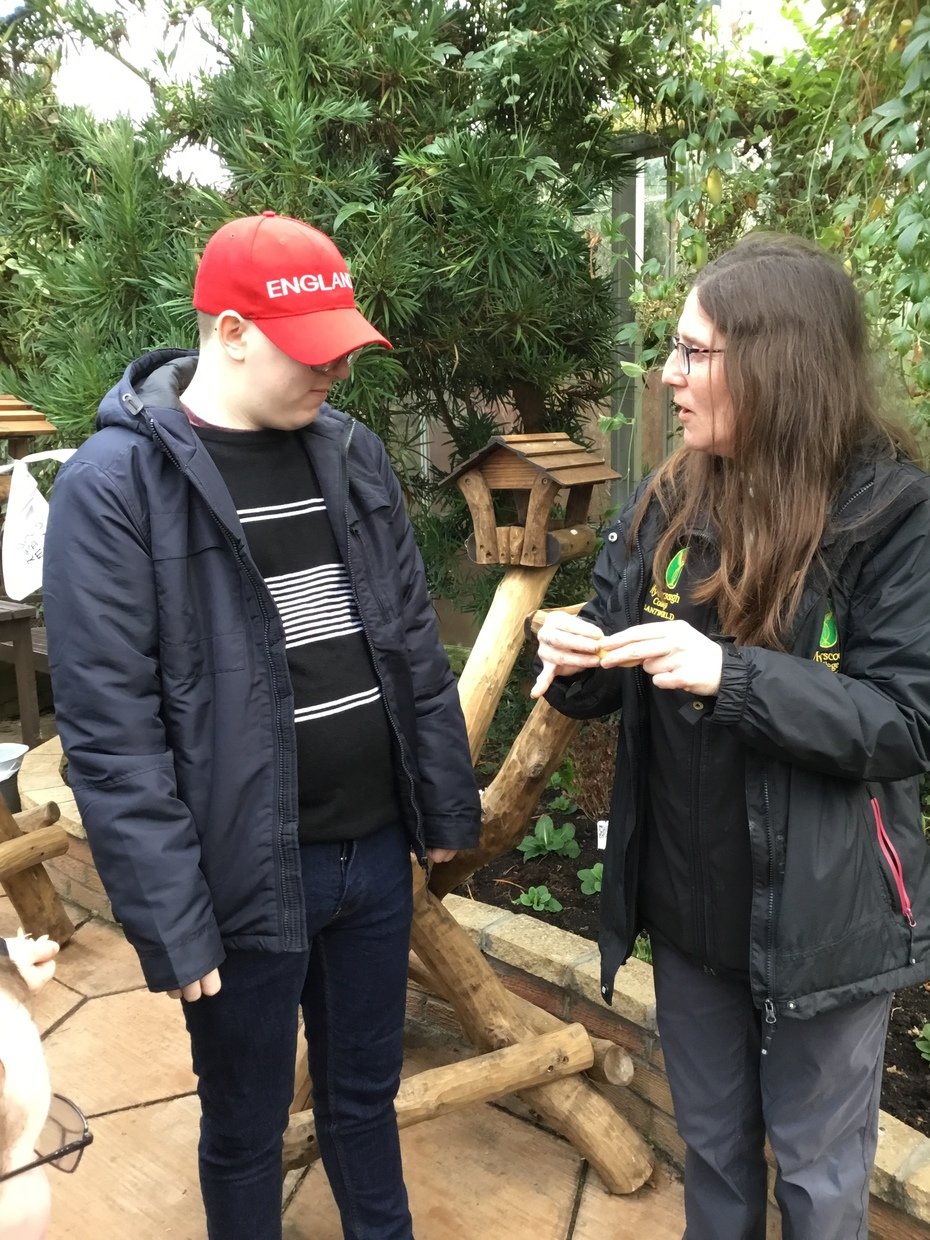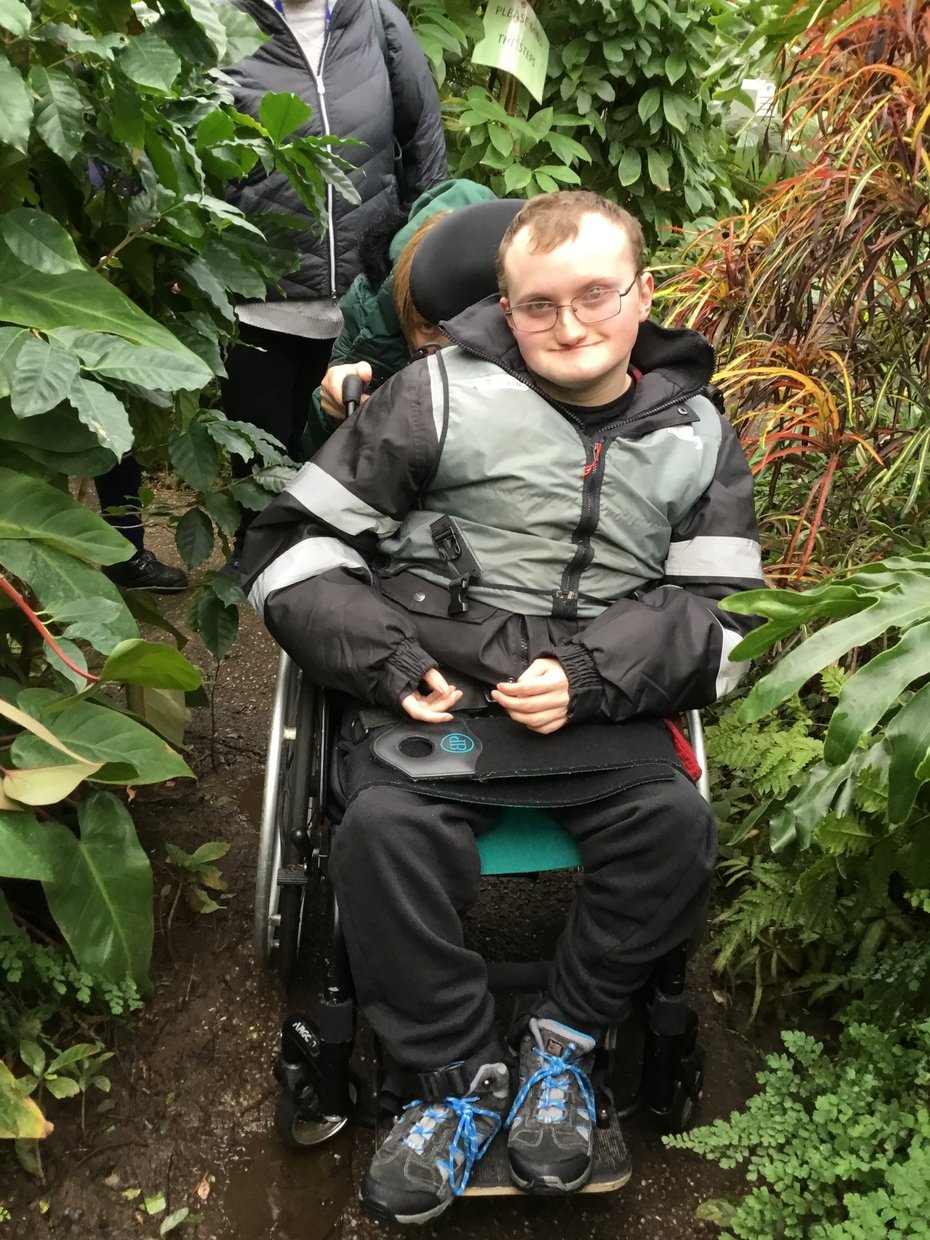 These sessions will continue until Easter as there are more exciting opportunities for the students to enjoy. After the holidays, they will move onto taster sessions at Brothers of Charity so keep a look out for our next blog to see what they will be doing.
Thank you
College
---
Laura Walton (lwalton) on: College
FE would like to welcome everybody back after the summer break. All the pupils are settling back in exceptionally well and we are all excited for the term ahead. This term, a group of pupil's will continue with their link at Runshaw College, there will be work experience and work related learning opportunities, and all of the students will be out and about in the community promoting their functional life skills and independence. There are also many other interesting learning opportunities/activities available to the students this term such as music therapy, Jabadoa, sensory stories, swimming and cooking. Keep a close eye on FE's blog to see what we will be up to over the coming weeks.
Thank you
College
---
College Blog
Laura Walton (lwalton) on: College Blog
This term we all took part in the school play where we created a market scene. Some of our students were stall holders selling gold, material, fruit, vegetables and bread, whilst others were the customers. We all enjoyed the performance, especially when we all chased Aladdin off the stage to the Benny Hill theme tune whilst the audience clapped along.
Some of our students are improving their swimming skills each week at Bamber Bridge Pool, hopefully they may be ready for the next Paralympics!
We are also continuing with our Wednesday trips and have visited the Atkinson Museum, the Liverpool Museum and Southport.
---
History Week
Laura Walton (lwalton) on: History Week
Our college students took part in our History week activities. They dressed up as Romans, made mosaic tiles, Roman jewellery and clay pots. They also took part in the Roman games which was the final event of the week.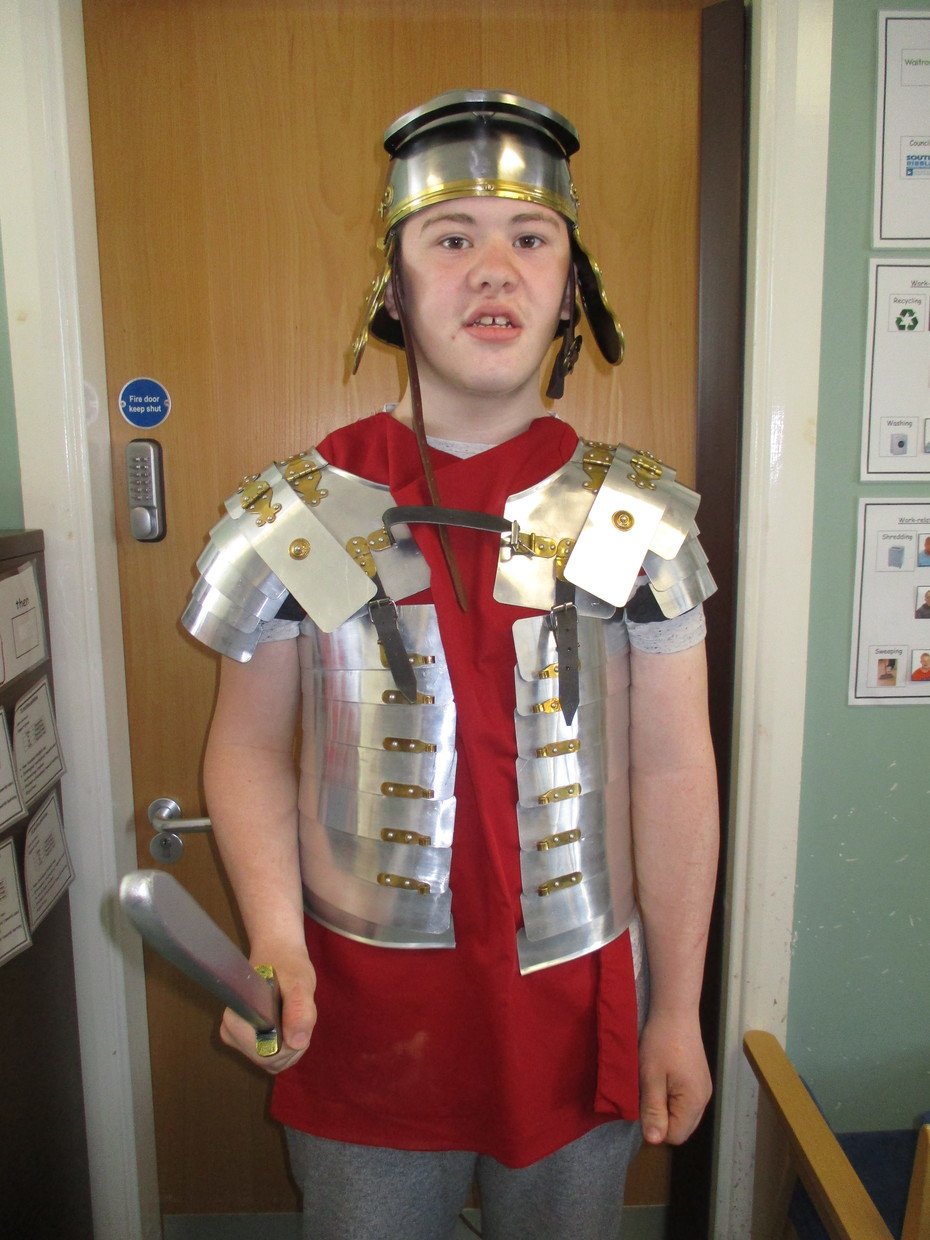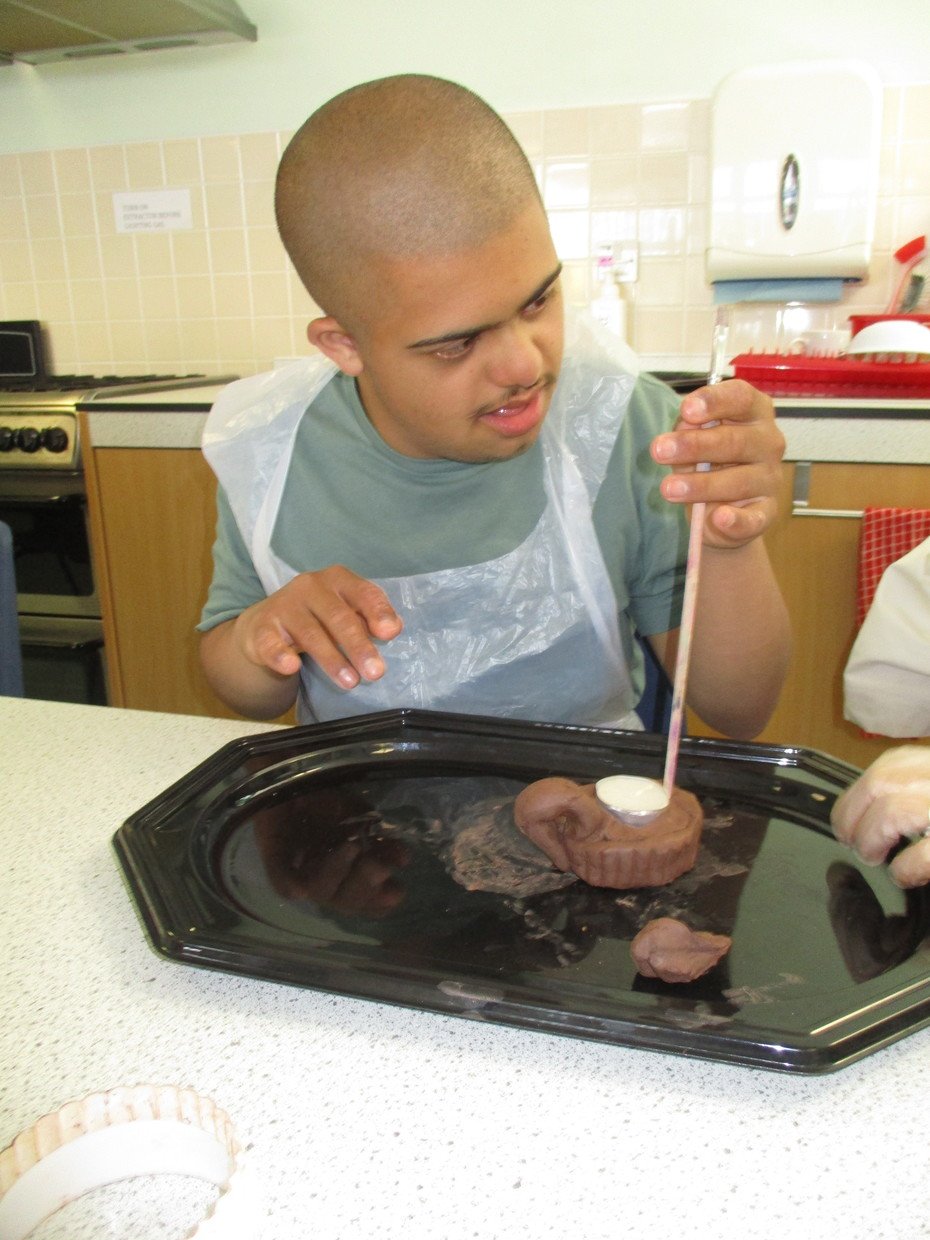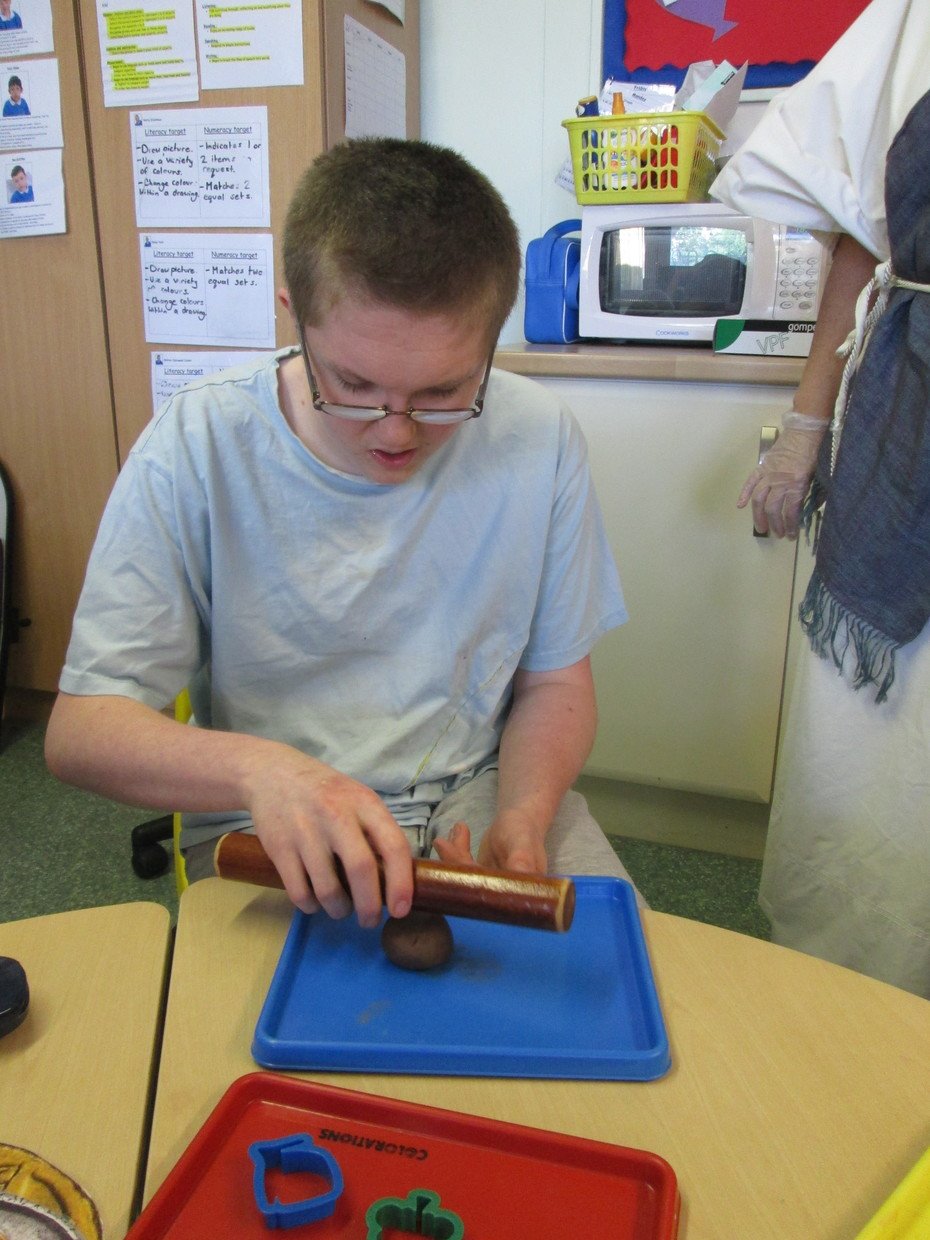 Some of the students visited the Oldham gallery where they enjoyed looking at the various exhibits. On Tuesday afternoons instead of doing our Boogie Bouncing and dancing in the hall, we have been taking advantage of the good weather and have been using the bikes and go-karts on the playground as part of our fitness and exercise regime.
---
College
Sue Berry (sberry) on: College
We have only been back for a week but have already been busy choosing our music and costumes for the school play.
Today some of our students took part in a Boccia tournament in Blackburn and although they didn't win, they all had fun taking part and were rewarded with a certificate for their efforts.
Just before Christmas we put on a concert for parents and friends where we sang an alternative version of the 'Twelve Days of Christmas' followed by a rendition of Shakin' Stevens 'Merry Christmas Everyone'.
We also celebrated Lewis' 18th birthday with a party at Space followed by a Mc Donalds' lunch. Everyone had a great time, especially Lewis.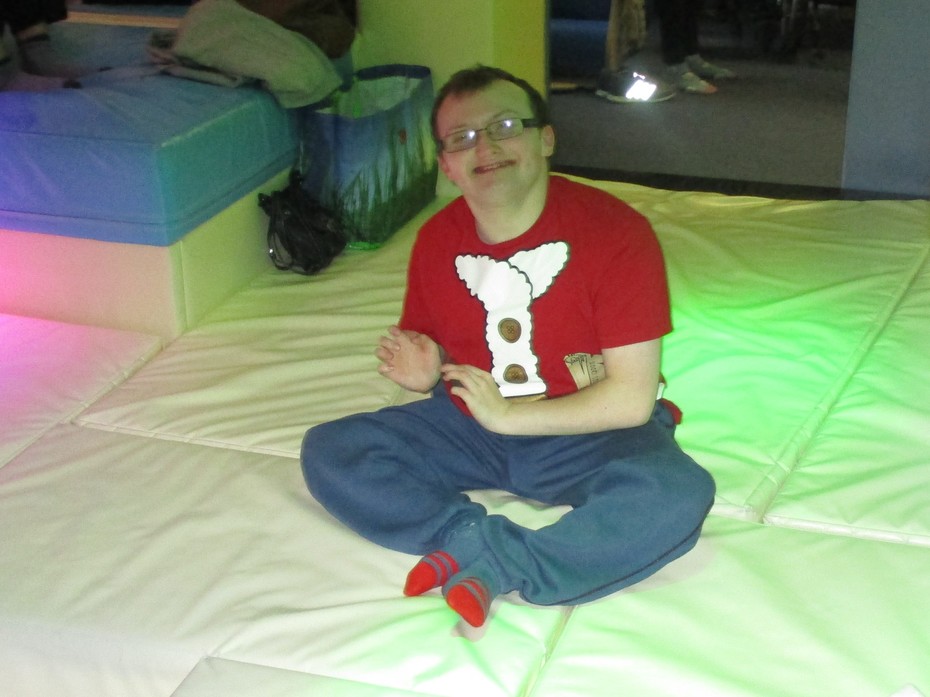 All of us in the College department would like to wish you a very 'Happy New Year' and we look forward to seeing you all at the school performance.
---
FE
Laura Walton (lwalton) on: FE
We are now officially on the run up to Christmas as the Christmas cake order forms are in and we have been busy shopping for the ingredients and decorations as well as cutting and covering the cake boards. A big thank you to all of you who have ordered cakes from us.
Mini Enterprise in continuing on Fridays but we now have our new 'chefs', Clifford, Baran and Jordan who are showing good skills in the preparation of the sandwiches and salads for the staff. Who needs Glovers when we have such talented pupils?
Alison and Clifford are continuing with their inclusion links at Walton-le-Dale High School in the Art class. The topic is still 'hybrid insects' but this time they are making them out of recyclable materials. We can't wait to see the end results.
The Wednesday group have visited the Trafford Centre, Oswaldtwistle Mills, Bury Transport Museum and Lancaster Museum. Lancaster Museum was very interesting as there were a lot of Roman artefacts and the students were able to experience what it was like to be a Roman soldier as they could put on various head dresses and items of clothing.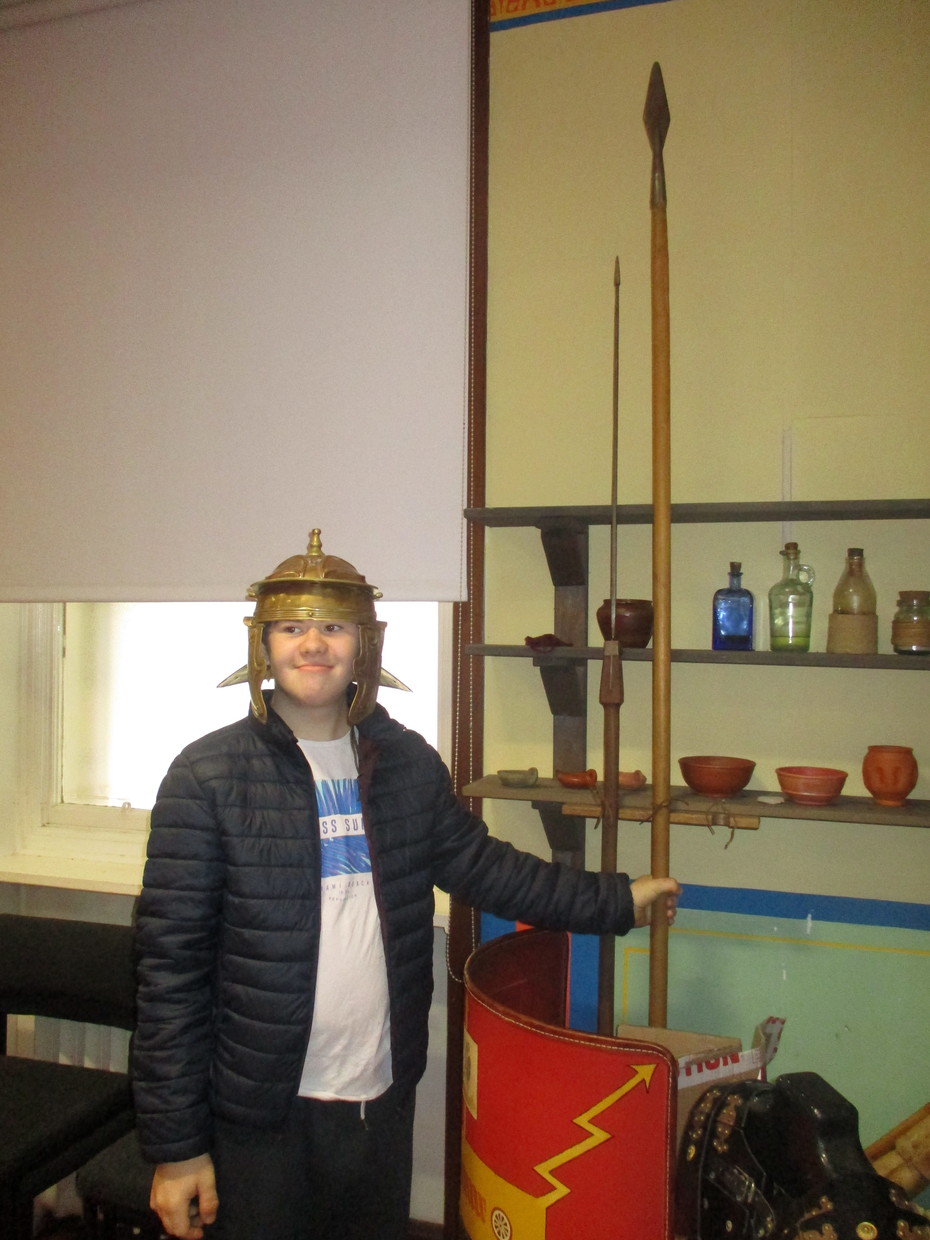 At Bury Transport Museum they got the chance to experience being a bus driver and to look at the old fire engines, vans, cars and trains.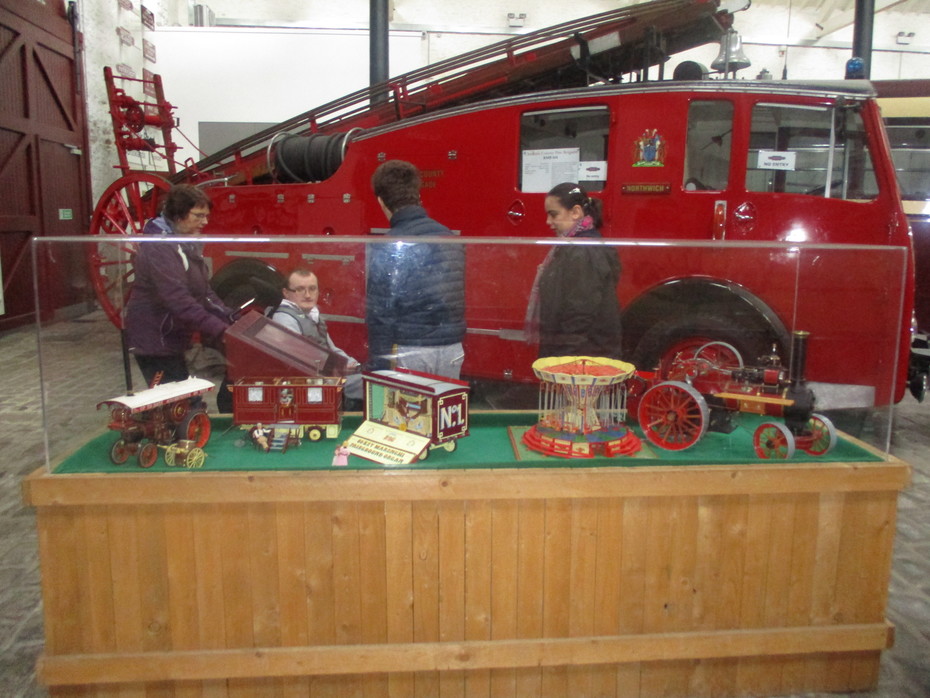 ---