Music Mosiac
Posted: Oct 9, 2019 by: Sian Peel (speel) on: Class 6
Class 6 has changed quite a lot this academic year. Seven new pupils have joined us from Classes 4 and 5 and we have a new pupil, Laura, who has come to us from another school. She has settled in really well and we hope she will be very happy here at the Coppice.
Steph is the new class teacher and we have a new teaching assistant, Celeste, who along with Ashleigh, Moira and Josie make up the staff team.
Our topic for this term is Music Mosiac. We are looking at music across the decades from the 1950's to the present day. For the 1950's we have focused on Elvis Presley. We have looked at the costumes he used to wear on stage and we made our own white sparkly material like the one used to make his famous white suits.
We have also been listening to a lot of his songs. One of our favourites is 'Bossa Nova Baby' which Elvis sang in the film 'Fun in Acapulco'. We have watched Elvis singing this song and have then made a video of ourselves playing along and dancing to it. Each of the students chose a musical instrument to play and they dressed up in sunglasses and flower garlands similar to the ones Elvis used to wear. We had great fun making the video and are hoping to show it to everyone in school when it is our class assembly.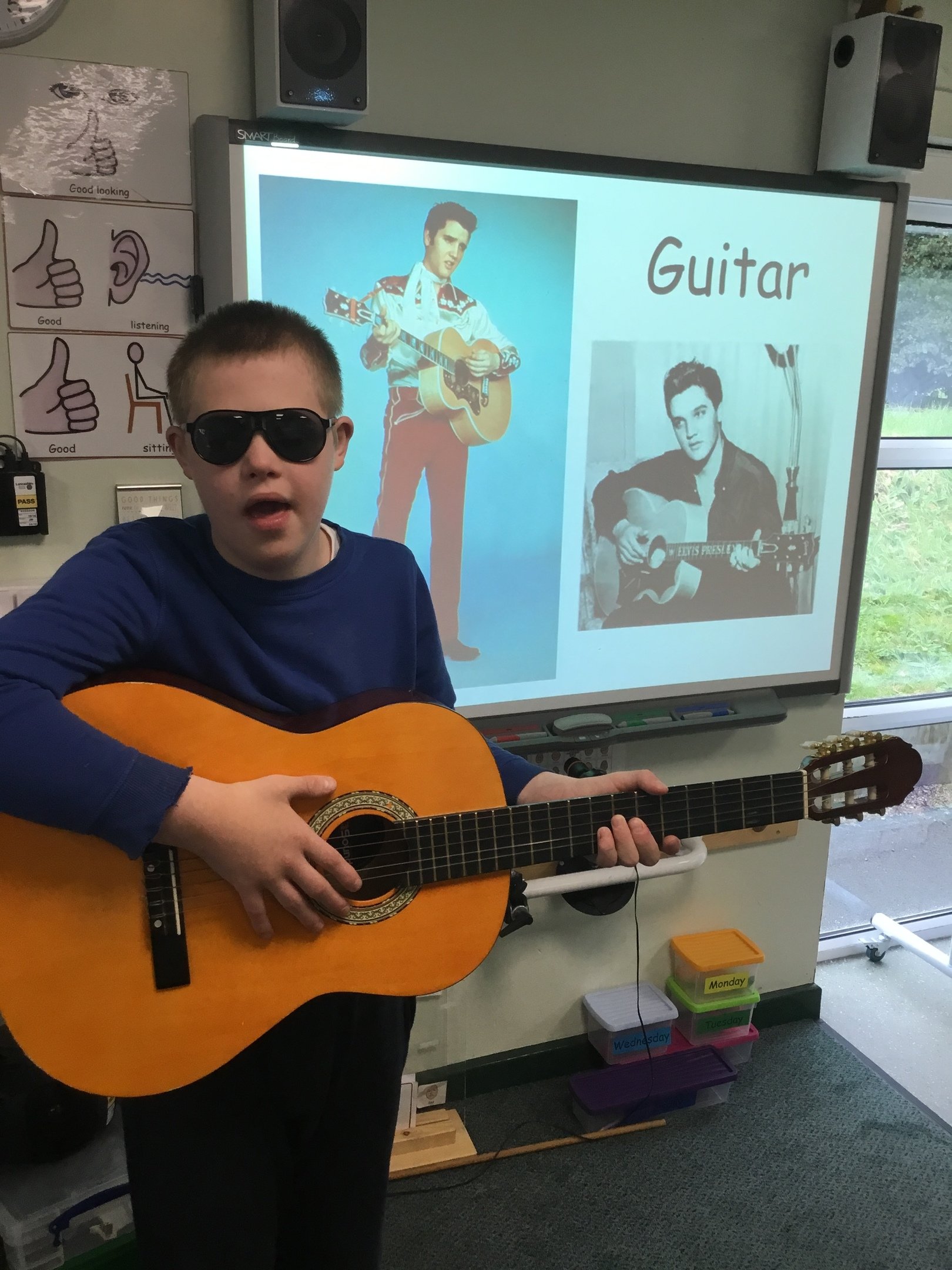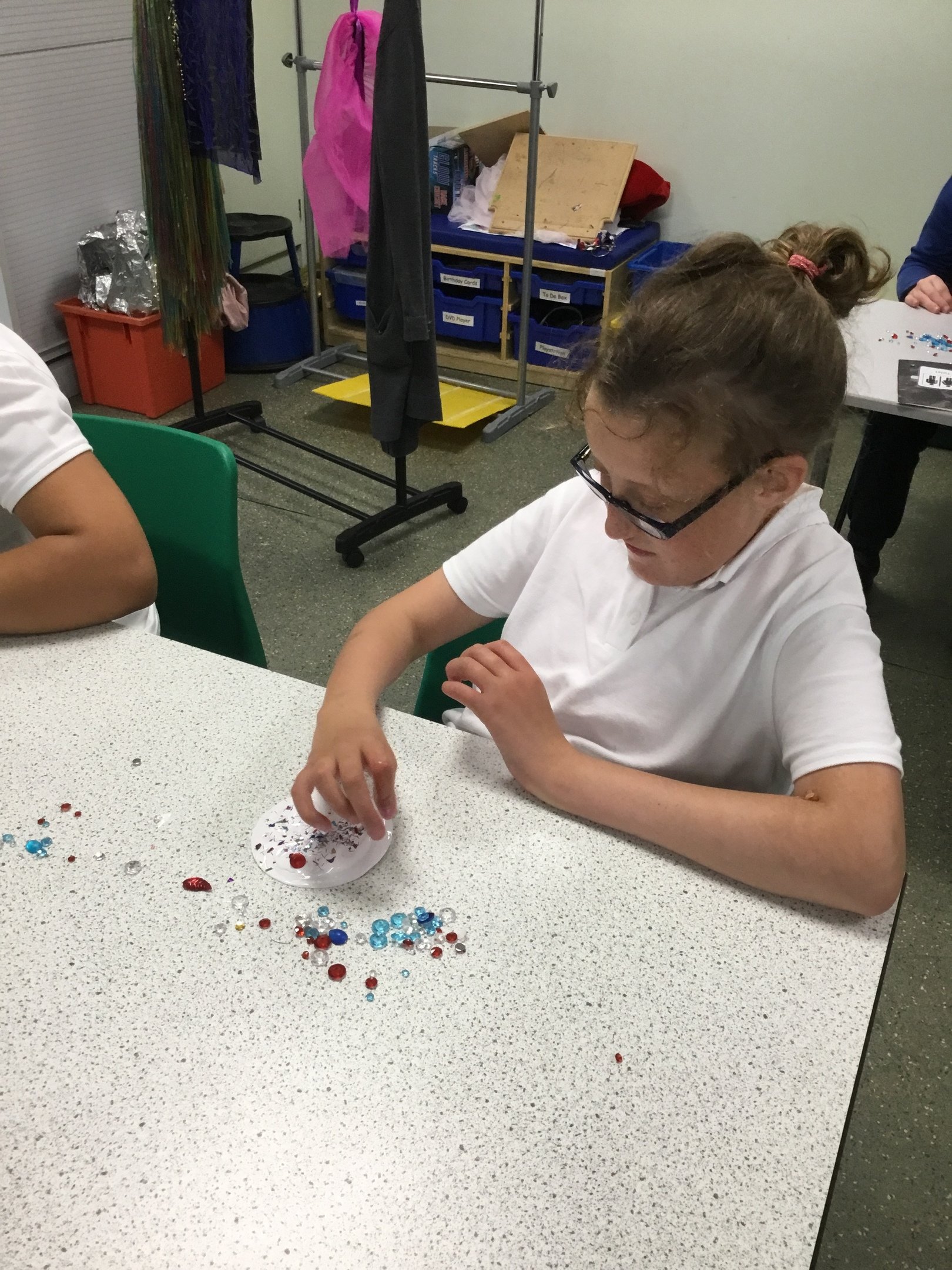 0 comments
No one commented yet.